From My Eyes: Horsin' around
For this week's edition of From My Eyes, Maggie Martin, senior, offers a unique view into her life as a proud horse owner and rider. Check out the video below to see a day with Hershel from her own eyes.
When did you start riding horses?
I started riding when I was 7 on a horse named Lelu.
When did you get your horse and where do you keep him?
I got my horse when I was 9, and he was only a year old. When he was 4 years old, I moved him from my trainer's barn in Jackson to a family friend's farm here in Mequon. 
Where is your favorite place to ride Hershel?
Definitely out on the trails or fields. I love being outside with him, and sometimes we go on little adventures. When you're on a horse, you can also approach wild animals like deer and turkeys because they don't view horses as potential threats.
What is something a lot of people don't know about keeping a horse?
It's expensive and time-consuming, but it's worth it.
What is a stunt you wish you could do on a horse?
I wish I did more jumping. There are many different types of riding, and one thing you can do is called cross country. It's similar to the people version of the sport, but you're on a horse and going over crazy jumps. I have a great amount of respect for riders who do that. Also, I think roping and chasing cows would be a pretty awesome thing to do.
About the Writer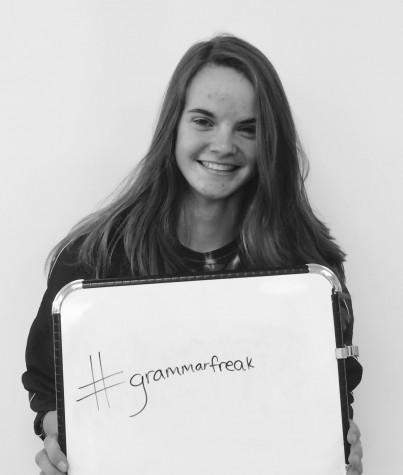 Erin Connolly, Lead Web Editor
Erin Connolly, self-diagnosed grammar freak, is a senior barely hanging on to her sanity. Three sports and three AP classes later, Erin can often be found...