What's in your suitcase: Allie Haddad gets tropical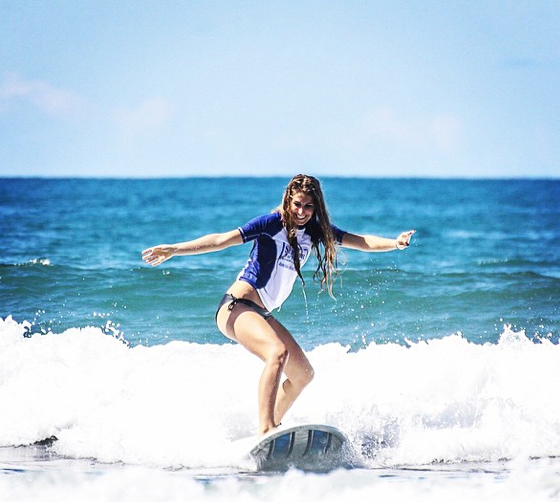 With the impending Mid-winter break on the horizon, I — and I assume many others — find themselves struggling to pack their bags. Thanks to world traveler Allie Haddad, we all have some ideas as to what the heck we should pack.
Allie, an experienced traveler, has graced the beaches of Bora Bora (her fave!), Puerto Rico, Hawaii, the Bahamas and Mexico many times and always looks fabulous while doing so.
Take a look inside her suitcase: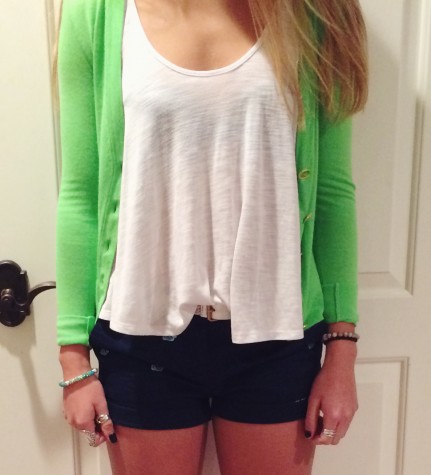 THE BEACH PREP
"Bright colors and warm weather go together so well. That's why I love this sweater from Lilly Pulitzer."
GET THE LOOK:
Sweater: Lilly Pulitzer (no longer available)
Shirt: No longer available
Shorts: Vineyard Vines (color no longer available, get something similar here)
TOTALLY TORY
"These sandals are awesome because they are comfortable, which is nice for a vacation because I walk around a lot, and they are really classic."
GET THE LOOK:
Shoes: Tory Burch (No longer available)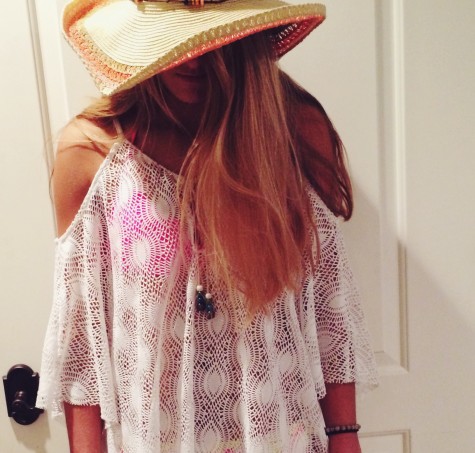 JUST A LITTLE BEACH BUM
"I'm a fan of the boho surfer look for the beach. And I always wear a hat to make sure my face doesn't get burnt."
GET THE LOOK:
Hat: No longer available
Dress: No longer available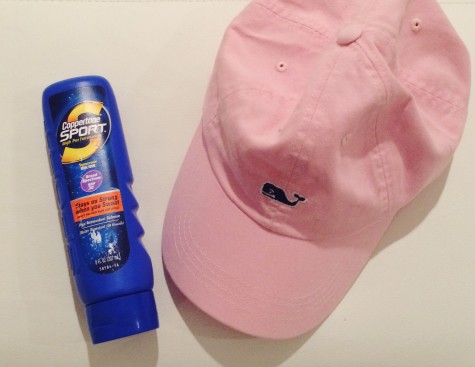 AIN'T NO WRINKLES HERE
"My beach must-haves are definitely sunscreen, a hat, sunglasses and headphones. I always wear sunscreen to protect my skin, which is especially important while traveling."
GET THE LOOK:
Sunscreen: Coppertone
Hat: Vineyard Vines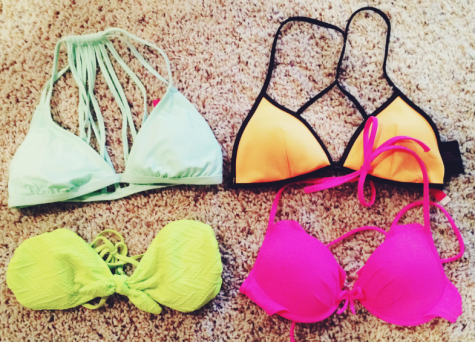 "I love bright swimsuits; the add to the tropical vibe of the beach."
GET THE LOOK:
Top left: Target
Top right: Victoria's Secret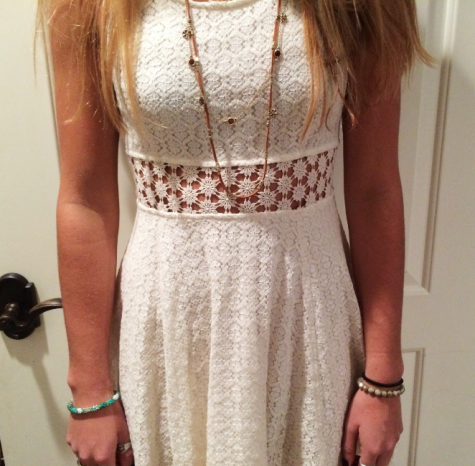 "Even on vacation, I like to dress up. I love this dress because it is casual and cute, and it's white so it shows off my tan."
GET THE LOOK:
Dress: Free People
---
To be featured or nominate someone to be featured in this blog you can comment below or contact me via email: [email protected]
Leave a Comment
About the Contributor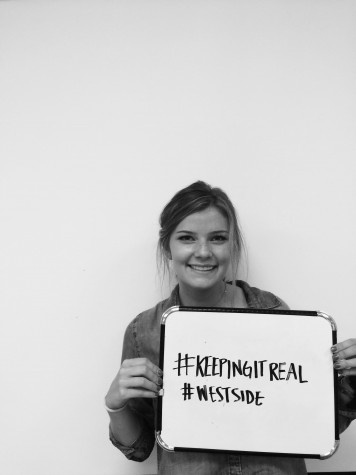 Molly Riebau, Editor-in-Chief of Highlander Magazine


Molly Riebau is the Editor-in-Chief of  The Highlander Newsmagazine. Aside from journalism, she loves watching The Bachelor (more than any...