Marotta drives past defenders en route to Marquette
"I always dreamed of playing basketball at Marquette [University] when I was real young," Cameron Marotta, senior, said.
Marotta grew up dribbling a basketball. His dad played basketball at Marquette and all three of his sisters either currently play basketball or have played basketball. Basketball, however, was not always the main sport on Marotta's plate. Up until Marotta received the preferred walk-on-spot at Marquette, football had been an outlet Marotta thought he would pursue in college.
Marotta, an All-Region defensive back for the Highlanders, was a starter for both his junior and senior years.  He was the team's number one cornerback, along with being a special teams athlete, returning kicks and downing punts.
"He played an important role on the field, it's (defensive back) an isolated position, and almost from game one, Cameron was on the opponent's best wide-receiver, which is a tremendous responsibility. He is a physically gifted kid and he brought a lot of positive attitude and energy to every practice, he is a very upbeat guy, very positive, very energetic and he played like that. You have to have a short memory at that position; if bad things happen, you have to look on to the next important thing, the next play and Cameron was able to do that," Coach Fritz Rauch, former Homestead defensive coach, said.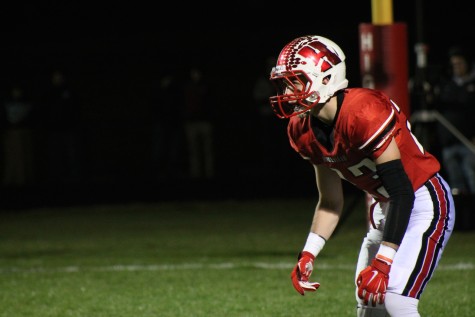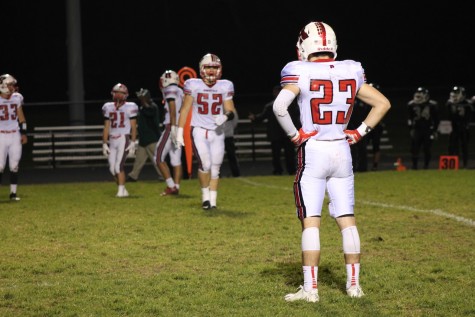 Marotta had all the tangibles as well as intangibles needed to play football at the collegiate level, but once Marquette dished out the preferred walk-on-spot, "It was an opportunity [he] couldn't pass up," Marotta said.
Marotta was a part of Homestead's varsity basketball team as the team's sixth man last year, and Homestead's starting point guard this year. Marotta was awarded an All-Suburban spot after helping lead Homestead to one of its most successful years in recent history. He set career marks in all areas as he packed the stat sheet on a nightly basis.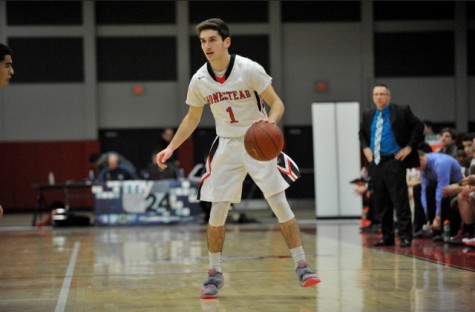 "It's been fun to watch Cameron play basketball all these years. In fact, I can hardly remember a time when he wasn't dribbling a basketball or shooting hoops with his family or friends. We are looking forward to him extending his basketball career when he joins the Marquette basketball team as a preferred walk-on. He'll be the fourth generation from our family to be playing basketball for Marquette, and we can't wait to see him wearing blue and gold," Mrs. Kim Marotta said.
Yes, fourth generation— Marotta's father and both his grandfather and his great-grandfather from Mrs. Marotta's side of the family have played basketball at Marquette. Marotta's father was a two-time Academic All-American, led the team in rebounds in both his junior and senior years and was a tri-team captain in his final year.
To some that might be a big shadow standing over them, but not for Marotta. "I really don't concentrate on perceived pressure being on me playing at Marquette with my dad playing there in the past. I'm just trying to do the best that I can do, and I think things will fall into place from there," Marotta said.
Coach Kevin McKenna also joins Mrs. Marotta, as he is excited to see what Marotta can do at the next level. "Marquette is getting a hard nosed, high effort competitor who will lead by example, practice hard and push others to be the very best they can be. He has Marquette in his blood and will represent the team and university in a positive manner. Being able to watch and be a part of Cam's growth as a player has been very special. He always practiced hard, wanted what was best for the team and offered his insight to what we could do better or change in a very respectful way. Marquette is getting a quality kid, who they will be extremely proud of," Coach McKenna said.
Leave a Comment
About the Contributors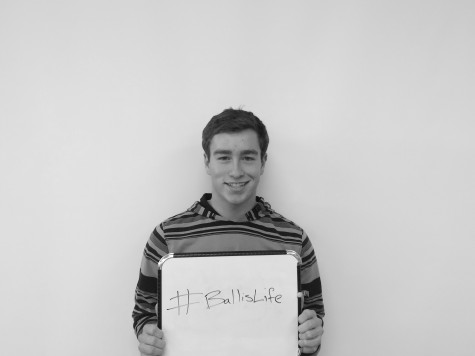 Connor Hanson, Sports Writer
Connor Hanson is a senior on the varsity football team. He will be a two-sport athlete this year, participating in football and track. He has been dubbed...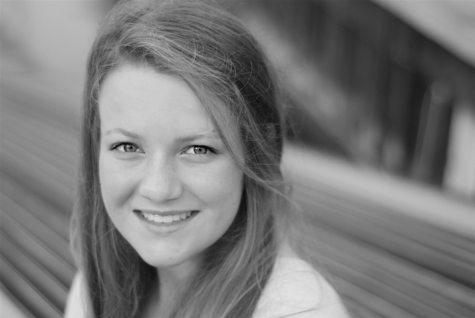 Hannah O'Leary, Editor-in-Chief
Hannah O'Leary a senior who finds herself as the editor-in-chief of Highlander Publications. Hannah loves designing magazine spreads, but finds that she...