Movies everyone should see in their lifetime
Three years ago, I began, in the study hall of my middle school cafeteria, to draft a list. I titled it "Movies EVERYONE Should See In Their Lifetime." I wanted everyone to fall in love with the movies I had, so I began to add all of my favorite movies to this small, half-a-google doc list. I started taking suggestions, and looking at today's list, I could still tell which movies were suggested by whom. This list became somewhat of my legacy. My friends quiz me on my claims that I know quotes from "every movie on the list" (which is only somewhat true), people I've barely even met already know about my list, and my Instagram polls get pretty heated when I claim Ethan Hunt is way better than James Bond. The natural next step was to share it with everyone, right? Every week, I go through a different movie that managed to make a list that now strains to stay one one page. What I liked, what I didn't, where you can watch: you have found the movie you've been looking for, and it won't take you a lifetime to see it.
A Little Romance
Year: 1979
Genre: Art House, Romance
Rating: PG
Rotten Tomatoes Score: 69%
Awards: Academy Award, best original score
Director George Roy Hill (The Sting, Butch Cassidy and the Sundance Kid) went a little off his usual script for this dreamlike romance. In it, precocious 14-year old Lauren (Diane Lane) moves to Paris with her mother (Sally Kellerman), a flighty woman with "a husband a year." On the movie set of her mother's new love interest, Lauren meets Daniel Michon (Thelonious Barnard) and the two fall instantly in love, almost as if by fate. Lauren's mother does not approve of the "filthy" French boy, and informs her daughter that they must move back to the US for Lauren's stepfather's job. However, eccentric old man Julius (Laurence Olivier), tells Lauren and Daniel the legend of the Bridge of Sighs in Venice. He says that if a couple kisses in a gondola under the bridge at sunset while the church bells toll, they will be together forever. Desperate to stay together, the two run away together, and so their adventure begins. This cult classic is Diane Lane's first movie, and it brings together an iconic cast of characters for a rose-colored take on young love.
What I liked: A Little Romance is simply beautiful. It's a dream set in pastel-colored 1970s Paris, and then through Italy to the incredible canals in Venice. It's funny and smart; but mostly it's just delightfully sweet. It rings of fuzzy Polaroid pictures and a childhood so free that few of us would have ever been lucky enough to experience it, even then. Thelonious Barnard's character Daniel is charming in a typical French way, and he consistently makes references to some of the greatest vintage movies of our time. It melts away all hardened dramas, leaving viewers delighted by the fantastical nature of the whole thing. The acting is great, and the writing feels so real despite its reaches that in some other world, it could be the viewer living this idyllic childhood.
What I didn't like: Clearly, this film wasn't incredibly well liked by critics. Some called it "relentlessly cute" (Roger Ebert) or "syrupy gruel" (Gary Arnold). There were several reviews like this, and in points the movie sometimes overdid the "true love" rhetoric and came out just a little too contrived for my taste. In a cynical mood, I might not like A Little Romance very much, since it's so very far removed from real life, like adults writing about how they think children act and speak. It's all just very inaccurate, which can get inane and dry if repeated too often.
Conclusion: Don't let the mean reviews fool you. This movie happens to not only make my "Movies Everyone Should See in Their Lifetime" list, but also my "Favorite Movies of All Time" list, confined to only twenty of the films I love the very most. The drawback, and, I would argue, the beauty of this movie, is the fleetingness of its appearance. I cannot say where this film is available, because it is often not. I have seen it only twice in my entire life, and I find it with great excitement once every so often on channels Sundance or Paramount. Usually, this would deter the viewer, however, the themes of this movie reflect how rare true love is, and it seems fitting that this cannot be a film we watch all the time. The two believe in their love, and cling to it desperately despite the adults that insist on changing their world. A Little Romance is a dream of dreams, perfect for those who despair for the fantastical journey through the French countryside, or just those who love a romantic, coming-of-age adventure.
About the Writer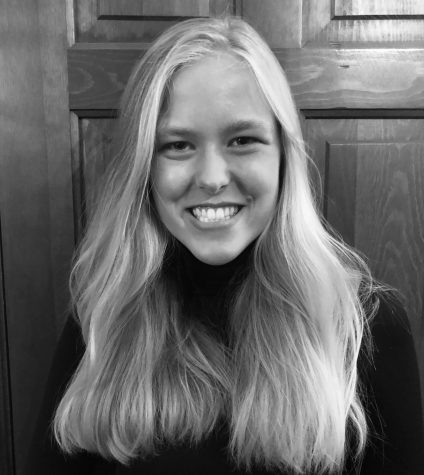 Annie Brown, Editor-in-Chief
Annie Brown is a junior at Homestead High School. She is passionate about education, maternal health, and cancer research, which is why she serves as president...