Movies everyone should see in their lifetime: The Academy Awards
This 94th Academy Awards, we seek to illuminate the Best Picture Nominations and establish them as some of the best films of the year. Each day, reviews for the movies will be published, written by various movie-loving members of the Homestead community. Today's featured nominee is Belfast, review written by Misha Liberman, junior.
We didn't forget Dune, but, in fact, we already wrote about it! Go check it out on the original blog post.
Belfast
Genre: Comedy Drama
Rating: PG-13
Rotten Tomatoes Score: 87%
Nominated for: Best Picture, Best Supporting Actress, Best Director, Best Supporting Actor, Best Original Screenplay, and Best Sound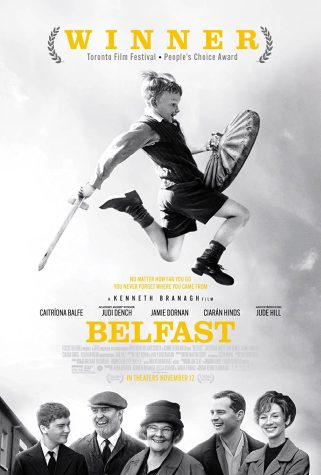 During the COVID lockdown, acclaimed actor and director, Kenneth Branagh used his childhood experiences during the troubled times of Ireland to create his film, Belfast. This film, starring Jude Hill, tells the story of a child, Buddy, and how he navigates his life during the war between the Catholics and Protestants in 1960s Ireland. The movie captures Buddy's early life as he meets new people and stays close to his family. Buddy goes to school and he also spends time with his cousins who get him in trouble. Eventually, the conflict becomes too much for the family and they pack their bags and leave. This all occurs while the viewer is being sprinkled with hints of pop culture and niche things at that time in history.
What I liked: Belfast immediately stands out through Branagh's use of black and white cinematography. Although being shot entirely on a digital medium, the film still looks visually amazing. Also, when color is introduced into certain scenes it generates strong emotions. Black and white were not used to represent the time period; it was meant to show how bleak times were. So, when colors are introduced it is meant to show something positive. Additionally, Jude Hill's performance was amazing. Even though he is a very young child actor he gave a very convincing performance that enhanced the viewing experience. This along with all the other amazing actors made this movie very enjoyable and emotionally moving.
What I did not like: For the average viewer, this film could come off as boring. To understand the gravity of the family's situation, the viewer must know the context of the 1960s in Ireland. This means knowing what happened in the "Troubles", also known as the war between the Protestants and the Catholics. Additionally, for some, the black and white style of filming might take away from the viewing experience; however, that is entirely up to the viewer.
Conclusion: As of writing this, Belfast is not available on any streaming service for free. On most platforms, a rent price of $4.99 or more is required to view the film. This movie is focused on such a niche topic of history that I can hardly see a large number of people going out of their way to watch this film. For the nominations this film received, it will have a difficult time winning the more prestigious awards. But, the awards this movie wins are the deciding factor as to whether or not it will be considered a "good movie" in years to come. So if you want to watch a heartfelt, comedic drama, then Belfast is for you.
Leave a Comment
About the Contributor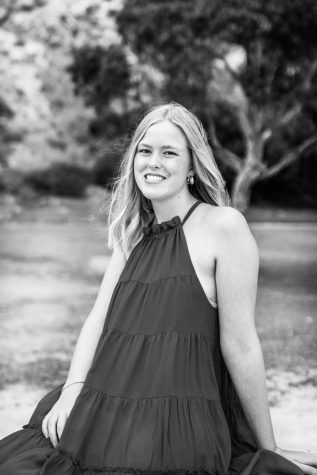 Annie Brown, Editor-in-Chief
Annie Brown is a senior at Homestead High School. She is passionate about education and community service, serving as a youth ambassador for the Ronald...