Movies everyone should see in their lifetime
Four years ago, in the study hall of my middle school cafeteria, I began to draft a list. I titled it "Movies EVERYONE Should See In Their Lifetime." I wanted everyone to fall in love with the films I adored, so I began to add all of my favorite movies to this small, half-a-google doc list. I started taking suggestions, and looking at today's list, I could still tell which movies were suggested by whom. This list became somewhat of my legacy. My friends quiz me on my claims that I know quotes from "every movie on the list" (which is only somewhat true), people I've barely even met already know about my list, and my Instagram polls get pretty heated when I claim Ethan Hunt is way better than James Bond. The natural next step was to share it with everyone, right? Every week, I go through a different movie that managed to make a list that now strains to stay on two pages. What I liked, what I didn't, where you can watch: you have found the movie you've been looking for, and it won't take you a lifetime to see it.
A Few Good Men
Year: 1992
Genre: Legal Drama
Rated: R (language)
Rotten Tomatoes Score: 83%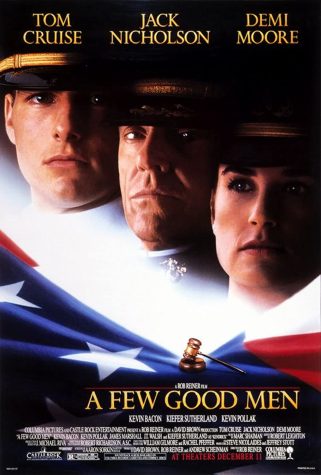 Lt. Daniel Kaffee (Tom Cruise) has never seen the inside of a courtroom. For most in the Naval service, this wouldn't be a shocking statement, but Kaffee is not your average lieutenant: he is a Judge Advocate Generals (JAG) lawyer, an attorney that operates exclusively for the U.S. military. Kaffee, however, is not a lawyer in the classical sense of the word; famous for getting plea deals that keep his clients from trial, he is on track to set a record for his epic bargaining skills. So why would Lt. Kaffee be assigned two Marines charged with murder on the Guantanamo Base in Cuba, a case of more serious proportions than any he has ever argued? With the help of Lt. Cdr. JoAnne Galloway (Demi Moore), Kaffee must uncover the truth behind a conspiracy that has the potential to blow the case–and his career–out of the water. This star-studded thriller is chock-full of cinematic moments and brilliant performances, even winning the Best Picture honor at the Academy Awards in 1993, among three other awards.
What I liked: I have a tendency fall hook, line, and sinker for flamboyant courtroom dramas. From My Cousin Vinny to Legally Blonde , something about the intensity of a small space and a big lawyer just captivates me every time. A Few Good Men is no different. The performances are beyond incredible, from Tom Cruise as Lt. Kaffee himself to Demi Moore as the earnest and unshrinking Lt. Cdr. Galloway to Kevin Bacon as the opposing prosecution to Jack Nicholson, Kiefer Sutherland, Kevin Pollack, Cuba Gooding Jr. and Wolfgang Bodison. This was also the film in which iconic screenwriter Aaron Sorkin got his start, and his signature fast-paced dialogue style is fully evident throughout the movie. The plot keeps viewers guessing the entire time, and the final scenes are a testament to incredible emotional filmmaking and acting.
What I didn't like: Once you've seen a million courtroom dramas, they start to all look the same. Very little of A Few Good Men truly stands out in the genre, and nothing about it really pushes it to the front of the pack of incredible legal films. It's ultimately a movie that sticks to the textbook, and while that makes it more enjoyable than other Sorkin-authored films like The Trial of the Chicago 7 , it still could have had a little bit more imagination. I loved Demi Moore's performance, but her character does fall into that slightly sexist secondary-character-love-interest trap; I would've liked to have seen their relationship remain entirely professional, but casting two of the biggest sex symbols of the 90s practically ensures some sort of poorly-developed romance.
Conclusion: I adore A Few Good Men . It seems like such a blockbuster, and that's because it is. It is high octane, highly dramatic, and has all the elements of a box office smash. However, there is so much more to this movie. The performances and writing captivate the audience from start to finish, and the themes of honor, pride, and the pitfalls of hierarchical command systems. It is a perfect film for movie night–equal parts a total "dad movie" and a complete crowd-pleaser. This film is available for free with an Amazon Prime subscription.
Leave a Comment
About the Contributor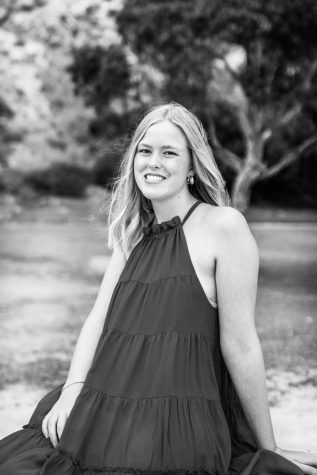 Annie Brown, Editor-in-Chief
Annie Brown is a senior at Homestead High School. She is passionate about education and community service, serving as a youth ambassador for the Ronald...