Movies everyone should see in their lifetime
Four years ago, in the study hall of my middle school cafeteria, I began to draft a list. I titled it "Movies EVERYONE Should See In Their Lifetime." I wanted everyone to fall in love with the films I adored, so I began to add all of my favorite movies to this small, half-a-google doc list. I started taking suggestions, and looking at today's list, I could still tell which movies were suggested by whom. This list became somewhat of my legacy. My friends quiz me on my claims that I know quotes from "every movie on the list" (which is only somewhat true), people I've barely even met already know about my list, and my Instagram polls get pretty heated when I claim Ethan Hunt is way better than James Bond. The natural next step was to share it with everyone, right? Every week, I go through a different movie that managed to make a list that now strains to stay on two pages. What I liked, what I didn't, where you can watch: you have found the movie you've been looking for, and it won't take you a lifetime to see it.
Everything Everywhere All at Once
Year: 2022
Genre: Sci-fi/Drama/Comedy
Rated: R (language, violence, some sexual content)
Rotten Tomatoes Score: 97%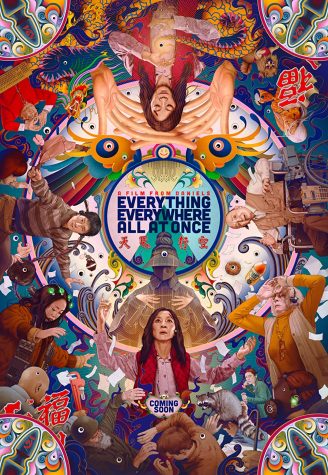 What does a struggling laundromat owner, a professional singer, a kung fu master, a movie star, a woman with hot dog fingers, and a boulder on a cliff have in common? Easy: they're all our protagonist, Evelyn Wang, in some way or another. This film, an unexpected smash hit in theaters everywhere, is taking the world by storm. Nearly impossible to describe, and even more difficult to promote, Everything Everywhere All at Once is an irreverent yet irresistible sci-fi comedy full of heart, hope, and plenty of weirdness.
What I liked: I was a little late to the game with this one, as I didn't see it until over a month after its initial theatrical release. Normally, I don't much like science fiction films, so it wasn't exactly on my watch list. However, when it came up time and time again on social media, and its Letterboxd rating climbed higher than we've seen since Parasite , I decided to see whether it was worth the hype. It was, to be brief, incredible. It is far and away the most unique movie I have ever seen: between hot dog fingers and everything bagels, every minute was wholly unpredictable. However, unlike some other "weird" films, Everything Everywhere lost none of its heart and compassion to its odd choices. The story of a mother's journey to understanding her daughter, a wife's journey to falling back in love with her husband, and an immigrant's journey to coming to terms with her choices: this movie is chock full of beautiful, resonant themes. I was crying and laughing almost interchangeably, and I left the theater feeling the sense of wonder so oft-described by the film's other viewers.
What I didn't like: Everything Everywhere All at Once is, as previously stated, weird . The humor is incredibly strange and out of the ordinary. What for some viewers is unique and entertaining is for others contrived and ridiculous. About half of the party I watched this with found it lacking, so it is really not for everyone. Also, I only review rated-R films if they contain no nudity, which this one doesn't, but it does contain jokes of a highly sexual nature, so be aware of that or read a parents guide before watching with your family.
Conclusion: Everything Everywhere All at Once is perhaps the first film this decade to truly shift the pop culture conversation and provide a truly unique experience to its viewers. Yes, it is a little "weird," but some of the most incredible films I've ever seen, from Pan's Labyrinth to The Graduate , also carry that badge of honor. Go into the movie expecting nothing, and you will get everything, everywhere, all at once. This film is currently available only in theaters.
Leave a Comment
About the Contributor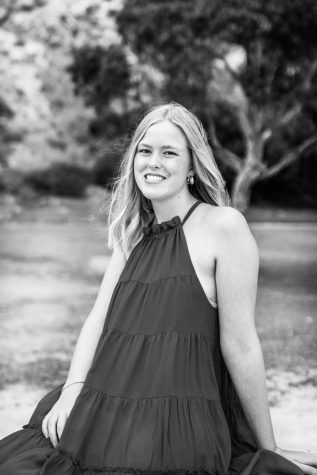 Annie Brown, Editor-in-Chief
Annie Brown is a senior at Homestead High School. She is passionate about education and community service, serving as a youth ambassador for the Ronald...