Movies everyone should see in their lifetime
Four years ago, in the study hall of my middle school cafeteria, I began to draft a list. I titled it "Movies EVERYONE Should See In Their Lifetime." I wanted everyone to fall in love with the films I adored, so I began to add all of my favorite movies to this small, half-a-google doc list. I started taking suggestions, and looking at today's list, I could still tell which movies were suggested by whom. This list became somewhat of my legacy. My friends quiz me on my claims that I know quotes from "every movie on the list" (which is only somewhat true), people I've barely even met already know about my list, and my Instagram polls get pretty heated when I claim Ethan Hunt is way better than James Bond. The natural next step was to share it with everyone, right? Every week, I go through a different movie that managed to make a list that now strains to stay on two pages. What I liked, what I didn't, where you can watch: you have found the movie you've been looking for, and it won't take you a lifetime to see it.
La La Land
Year: 2016
Genre: Musical/Romance
Rated: PG-13
Rotten Tomatoes Score: 91%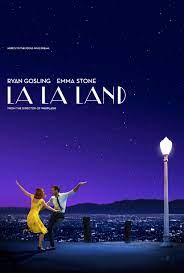 It's a sunny day in Los Angeles, CA, and Mia (Emma Stone) and Sebastian (Ryan Gosling) are stuck in traffic. They're stuck in other ways, too, Mia a struggling actress splitting time between auditions and shifts in a local coffee shop, and Sebastian a dreamer of a pianist, selling out by trading his precious jazz for gigs with eighties bands and holiday dinners. Meet-cutes ensue, all unpleasant, until the tension breaks how every musical does it best: in song. Though best remembered for its Best Picture debacle in 2017, Damien Chazelle's La La Land did take home Academy Awards for Best Director, Actress, Cinematography, and Song, making it among the most acclaimed movies from a year well known for its richness in film.
What I liked: Throughout the film, a constant set of notes travels off the screen and through our ears, rising occasionally with lyrics during numbers and resting often to a simple piano sound. Between the Oscar winner "City of Stars" and the more understated "Mia and Sebastian's Theme," I am left awed by the beautiful music in La La Land . The two songs have a very similar soft jazz sound, which makes them blend seamlessly, and evoke the kind of emotion that jazz music doesn't usually inspire in me–which is kind of the point. Composer Justin Hurwitz perfectly encapsulates Sebastian's against-all-odds devotion to jazz, the endearing trait that ties the whole movie together. The music serves not in the background but at the forefront of the film, and was easily for me the most enjoyable part.
What I didn't like: The first time I watched this movie, I despised it. I never wanted to see it again. Finding it long and trite, I was surprised by the positive reception it got from many of my friends. For that reason, I decided to see it again. While I warmed to it slightly, it still is just not my movie . Movie-musicals struggle to capture my attention, and I often felt that the musical numbers brought a certain cheesiness to a scene that could have been very poignant. I also, strangely, didn't have a lot invested in Mia and Sebastian's relationship. Given my appreciation for the chemistry between Emma Stone and Ryan Gosling, I was bewildered how I could dislike their romance so much, but it really just seemed like they were better off without each other. The ending does bring that up, but an unbelievable relationship just leaves viewers disinterested throughout.
Conclusion: I can never decide how to feel about La La Land . Beautifully filmed and acted, it seems on paper perfect for a viewer like me. However, both times I've seen it, I'm left unaffected by everything except the absolutely incredible music. How can one like the music in a musical but not the fact that the musical is a musical? I have no idea, but perhaps that renders my opinion irrelevant. Try it on for size: you may love La La Land as dearly so many people do. This film is available for free with a Hulu subscription.
Leave a Comment
About the Contributor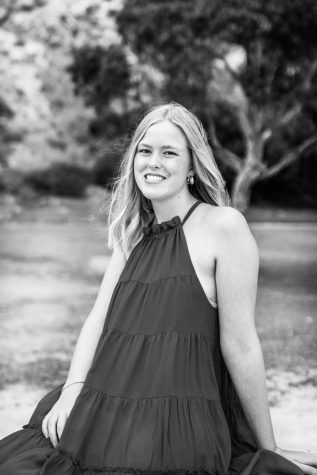 Annie Brown, Editor-in-Chief
Annie Brown is a senior at Homestead High School. She is passionate about education and community service, serving as a youth ambassador for the Ronald...