Movies everyone should see in their lifetime
Three years ago, I began, in the study hall of my middle school cafeteria, to draft a list. I titled it "Movies EVERYONE Should See In Their Lifetime." I wanted everyone to fall in love with the movies I had, so I began to add all of my favorite movies to this small, half-a-google doc list. I started taking suggestions, and looking at today's list, I could still tell which movies were suggested by whom. This list became somewhat of my legacy. My friends quiz me on my claims that I know quotes from "every movie on the list" (which is only somewhat true), people I've barely even met already know about my list, and my Instagram polls get pretty heated when I claim Ethan Hunt is way better than James Bond. The natural next step was to share it with everyone, right? Every week, I go through a different movie that managed to make a list that now strains to stay one one page. What I liked, what I didn't, where you can watch: you have found the movie you've been looking for, and it won't take you a lifetime to see it.
Holiday Break: The Mission Impossible Franchise
Mission: Impossible (1996): PG-13, RT score 63%
Mission: Impossible 2 (2000): PG-13, RT score 57%
Mission: Impossible III (2006): PG-13, RT score 70%
Mission: Impossible Ghost Protocol (2011): PG-13, RT score 93%
Mission: Impossible Rogue Nation (2015): PG-13, RT score 93%
Mission: Impossible Fallout (2018): PG-13, RT score 97%
One of the most successful and lucrative franchises in American film history, the Mission Impossible series has continued to draw devoted audiences for the past two decades. Tom Cruise stars as Impossible Mission Force (IMF) agent Ethan Hunt. What differs the fictional IMF from the CIA at this time is the fact that the agents operate in complete secrecy, and every mission comes with the warning that "if you and your team are caught, the Secretary will disavow any knowledge of your actions," meaning that Hunt and his team complete their missions largely by their own rules. In the original movie, Hunt is on a mission that takes a sinister turn, leaving it to him to discover the mole in the IMF or get killed. He recruits a team of disavowed agents (Ving Rhames, Jean Reno) to help him deduce the mole's identity and clear his name. The other installments operate on similar premises, and they all include a large cast of characters (Rebecca Ferguson, Henry Cavill, and Alec Baldwin, to name a few), a real stunt performed by Tom Cruise himself, plenty of hi-tech gadgets and rubber masks, and an incredible amount of twists and turns.
What I liked:
The Mission Impossible movies have been a fixture in my household for years. While some may think these are basic assassin/spy series similar to Bond or Bourne, these films stand apart from those in one main form: the team. Sure, there is something to be said for the lone, genius, perfect agent. Ethan Hunt's character could have driven the franchise on his own. However, the IMF team is an essential component to the success of the missions. Some characters return again and again, and some are new with each movie; each supports the film in a significant way and allows audience to wonder about double-crosses and new talents. Rogue Nation, the fifth movie, has always been my favorite, mainly for the villain: Solomon Lane, director of a rogue spy Syndicate and set on outwitting Ethan. The twists are incredibly well thought out, and I have never, ever, seen them coming. It's always fun to watch any of the movies. I recommend the first for suspense and intrigue, the third for a love story, the fourth for Ethan's famous Burj Khalifa climb, the fifth for ingenious twists, and the sixth for tying in almost all the past characters and villains for the ultimate closing scene.
What I didn't like:
The second movie is terrible. Clearly the critics agree with me on this one, rating it the lowest of the six movies. For whatever reason, Ethan's severe focus and drive in the first movie gave way to a corny and yet highly angst-filled character that just makes it hard to watch. It's also lacking in substance: I had to look up a trailer just to remind myself what it was even about, while I can practically quote the others word-for-word. Even aesthetically, Ethan's early 2000s sport glasses and haircut match the obscenely sepia-toned outdatedness of the whole project. Overall, though, there are some parts of the series that get a little corny, especially from Tom Cruise. It's also similar to other action movies in that some things are a little far fetched.
Conclusion: I picked these movies this week for a reason. They are awesome for whatever family is coming over over the holidays, when all of the James Bond movies have been tired, and the Die Hard trilogy is not family-friendly enough, the Mission Impossible franchise is the perfect choice. For a series that cannot decide between numbers, roman numerals, and word titles, it presents a highly cohesive storyline that it is easy to invest yourself in. I cannot recommend it enough for action and drama fans alike. Need a break from ooey-gooey holiday movies? Turn on Mission: Impossible. The films are variously available on Amazon Prime and Youtube starting at $2.99.
About the Writer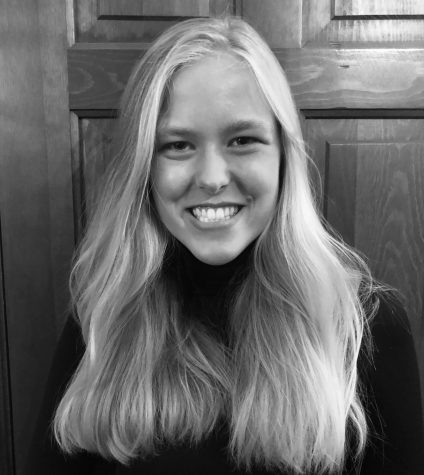 Annie Brown, Editor-in-Chief
Annie Brown is a junior at Homestead High School. She is passionate about education, maternal health, and cancer research, which is why she serves as president...