Movies everyone should see in their lifetime
Three years ago, I began, in the study hall of my middle school cafeteria, to draft a list. I titled it "Movies EVERYONE Should See In Their Lifetime." I wanted everyone to fall in love with the movies I had, so I began to add all of my favorite movies to this small, half-a-google doc list. I started taking suggestions, and looking at today's list, I could still tell which movies were suggested by whom. This list became somewhat of my legacy. My friends quiz me on my claims that I know quotes from "every movie on the list" (which is only somewhat true), people I've barely even met already know about my list, and my Instagram polls get pretty heated when I claim Ethan Hunt is way better than James Bond. The natural next step was to share it with everyone, right? Every week, I go through a different movie that managed to make a list that now strains to stay one one page. What I liked, what I didn't, where you can watch: you have found the movie you've been looking for, and it won't take you a lifetime to see it.
Little Women
Year: 2019
Genre: Historical Drama/Adaptation
Rating: PG
Rotten Tomatoes Score: 95%
An adaptation of Louisa May Alcott's 1868 semi-autobiographical novel, Little Women is no stranger to the screen. It has been remade over six times, and a new film is released approximately every decade. The basic premise revolves around four sisters- Meg, Jo, Beth, and Amy March- coming of age in post-Civil War New England. Jo provides the general main character for the story, and viewers follow her on her journey from lost writer to published author. Each of the other sisters provide their own distinct traits. Meg, the oldest, is drawn to duty, and follows a traditional path to marriage and motherhood. Beth is gentle, selfless and musical; most of her character in the movie simply seeks a piano to play. Amy, the youngest, is the artist. She is drawn to beauty and freedom, and is arguably the most similar to Jo, causing the two to have conflict throughout the film. Together, the March sisters support each other through love, loss, and growth; despite their ever-changing circumstances, they remain a close-knit group. Director Greta Gerwig's most recent addendum to the generations of Little Women has been heralded as one of the best ever, and is nominated for several Golden Globe and Critics' Choice Awards.
What I liked: I can say without an ounce of hyperbole that this is among the greatest films I have ever seen. When I went to the theater to see it at 8:15 on the morning of New Year's Eve, I was afraid it would be a too-perfect location for a nap. Having read (and not finished) the original novel as a child, I was not exactly a fan, but with the hype of Gerwig's project, it seemed a crime not to go, even if it was boring. Within the first fifteen minutes, I had been proven wrong. Something about the rich colors, sensitive characters, and witty dialogue drew me deeply into the story. The masterful cinematography made the film visually stunning, but somehow it all felt overwhelmingly real. Each scene went from flashback to reality, a technique that often confuses viewers, but instead this allowed each emotion to last, rather than dissipate into syrupy nothing. Laura Dern's portrayal of Marmee is equal parts empathetic and bold; her performance as a supporting character is epic. Timothée Chalamet as Laurie presents himself as not the singular male character pulling all the weight, but instead as a loving and vulnerable compliment for Jo's stubbornness and Amy's resolute dissatisfaction with her situation. It was, in a word, incredible.
What I didn't like: Personally, I loved it all. However, be forewarned that in past creations, Little Women has been described as "depressing" and "melanchlolic." Most of the second half of the film is quite sad, so if you are not a fan of the dreary, it may not be quite as enjoyable. Additionally, it is very much a drama. In the past, I've written about films like Mission: Impossible, WarGames, and Catch Me If You Can. Little Women is in no way an action movie, nor should viewers expect gore and suspense. It also strays slightly from the original source material in developing Jo as the clear heroine, which may anger devoted fans of the literature.
Conclusion: The original intention of this blog was to highlight little known films. Most are at least ten years old, and most are not household titles. However, I broke my own rules with Little Women. It is incredibly rare that films make "The List" after just one viewing. Usually, I have to analyze and decide how necessary it is to watch. I added Little Women immediately after leaving the theater. It was a feat of filmmaking, and every performance, from Meryl Streep to Saoirse Ronan to Timothée Chalamet to Emma Watson was deeply moving. It seems strange that the story is one written over a century ago; every theme is timeless and the movie allows them to take center stage against a backdrop of lively colors and ethereal score. It is heart-warming and deeply beautiful, and became, to me, an instant classic. This film is available in theaters near you.
About the Writer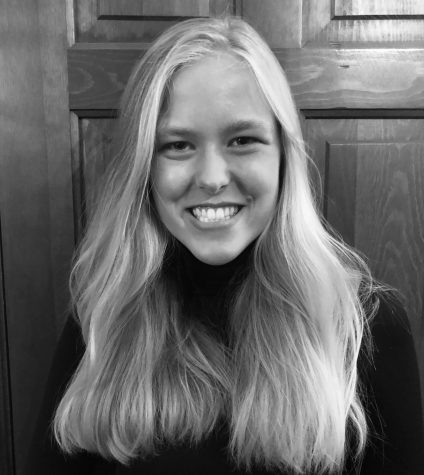 Annie Brown, Editor-in-Chief
Annie Brown is a junior at Homestead High School. She is passionate about education, maternal health, and cancer research, which is why she serves as president...