Movies everyone should see in their lifetime
Three years ago, I began, in the study hall of my middle school cafeteria, to draft a list. I titled it "Movies EVERYONE Should See In Their Lifetime." I wanted everyone to fall in love with the movies I had, so I began to add all of my favorite movies to this small, half-a-google doc list. I started taking suggestions, and looking at today's list, I could still tell which movies were suggested by whom. This list became somewhat of my legacy. My friends quiz me on my claims that I know quotes from "every movie on the list" (which is only somewhat true), people I've barely even met already know about my list, and my Instagram polls get pretty heated when I claim Ethan Hunt is way better than James Bond. The natural next step was to share it with everyone, right? Every week, I go through a different movie that managed to make a list that now strains to stay one one page. What I liked, what I didn't, where you can watch: you have found the movie you've been looking for, and it won't take you a lifetime to see it.
A River Runs Through It
Year: 1992
Genre: Adaptation/Drama
Rating: PG
Rotten Tomatoes Score: 80%
Awards: Academy Award, best cinematography
This stunner set in the Montana wild country illustrates the life of two brothers, minister's sons. They grow up together, Norman (Craig Sheffer) practical and smart, and Paul (Brad Pitt) outgoing and sociable. The brothers and their father love to fly fish in their small town, and much of the film revolves around activity. As Norman and Paul grow up, they face obstacles, Norman going away from home to college, and Paul growing in both rebellion and temper. This true-story drama is based on a book by Norman Maclean himself, and the movie was directed by Robert Redford. Phillipe Rousselot won the Oscar for the incredible cinematography, and the film was acclaimed for its idyllic setting and overall beauty.
What I liked: A River Runs Through It is a gorgeous, sentimental film. The iconic scenery will take your breath away, and the direction clearly takes advantage of Montana's natural beauty. The story itself is very simple, and yet when the credits began to roll, I felt as if I had watched a great epic. Tom Skerrit as Reverend Maclean presents the perfect contemplative father character to spar with Brad Pitt as Paul Maclean's fiery, rebellious nature. The metaphor of fly fishing is as beautiful as the movie itself; I knew nothing about the sport, but the poetic narrator incorporated it enough to move me nonetheless. It's very nostalgic, and will quietly sweep you away through its meandering reverence.
What I didn't like: It's somewhat boring. While Brad Pitt and the cinematography steal the show, it's not necessarily enough to carry the film, especially if you are looking for something exciting. The movie is understated to be sure, and sometimes it takes a couple views to understand the underlying meanings. It runs slowly along, and much of the two hours it lasts is spent simply chewing scenery. There's something about it that feels detached, and that could be because Redford worked hard to keep it as close to the original novel as possible.
Conclusion: I have conflicting feelings about A River Runs Through It. Most of the film I spend wondering why I ever liked it. However, at the end, as all the loose ends tie and everything comes together, it becomes quite beautiful. The best way to describe this movie, I think, would be understated. It sneaks up on you with idyllic scenery and simple acting, but when taken all together, it's deeply moving and powerful. It's best for a weekend morning with family, especially when you're in a contemplative mood. This film is available on Amazon Prime starting at $2.99.
Check back next week for the Academy Awards best picture series!
About the Writer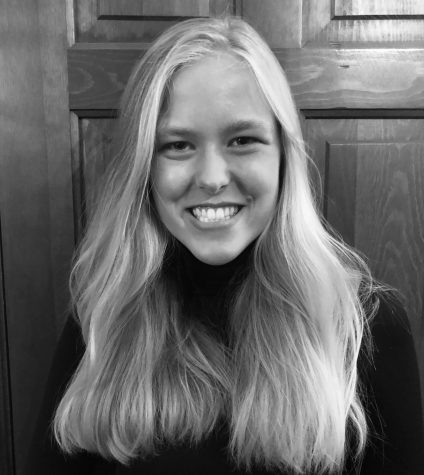 Annie Brown, Editor-in-Chief
Annie Brown is a junior at Homestead High School. She is passionate about education, maternal health, and cancer research, which is why she serves as president...