Movies everyone should see in their lifetime: The Academy Awards
This 92nd Academy Awards, we seek to illuminate the Best Picture Nominations and establish them as some of the best films of the year. Each day, the reviews for two movies will be published, written by various Homestead students. Today's featured nominees are Parasite and 1917, reviews written by Allison Yang, senior, and Annie Brown, sophomore, respectively.
Parasite
Year: 2019
Genre: Comedy/Crime/Drama
Rating: R (Some violence and sexual content)
Rotten Tomatoes score: 99%
Awards: Cannes Film Festival, Palme d'Or; Golden Globe Awards, Best Foreign Language Film; Screen Actors Guild Awards, Outstanding Performance by a Cast in a Motion Picture; British Academy Film Awards, Foreign Language Film, Best Original Screenplay; Academy Awards, nominated for Best Picture, Best Foreign Language Film, Best Original Screenplay, Best Director, Best Production Design, and Best Film Editing
In his latest film, director Bong Joon-ho tells the story of two families; the Kims, a poor family struggling to make ends meet while living in a basement apartment, and the Parks, a wealthy family living lavishly in a modern mansion. The two families are brought into each other's lives when Ki-woo (Choi Woo-shik), the son of the Kim family, is met with a lucrative opportunity; Ki-woo's friend plans to leave the country and offers his job tutoring the daughter of the Park family to Ki-woo. Ki-woo assumes the identity of a well-educated tutor and has a successful meeting with the Parks to become their daughter's new tutor, but his plans don't stop there. Eventually, Ki-woo is able to integrate the rest of his family into the Park household working various jobs, but they all must pretend to be unrelated to each other. However, as the Kim family leeches off of the Park's wealth (hence the title of the film), their elaborate plan begins to unravel in the most unexpected of ways.
What I liked: The themes of greed and class discrimination transform Parasite from a thriller into a social commentary about the social hierarchy that can still hold your attention for 132 minutes. Bong drew inspiration for the film's themes from Korean society, but uncanny parallels can be drawn to American society which a western audience can also relate to. Additionally, the symbolism in Parasite is captivating. The class contrast between the two families is exemplified by having the Kim family live underground while the Park family lives up on a hill. Another detail that I love is the significance of the rainstorm that occurs towards the end of the film. The Park family views the rain positively because it is beautiful and will clear up the smog. However, for the Kim family, the rain threatens to take everything they have and floods their basement apartment. Lastly, the cast really solidifies this movie for me. Song Kang-ho, one of South Korea's most prolific actors, heads the Kim family as Ki-taek. While the Kim family scams their way into the Park household in less than righteous ways, one can't help but root for them nevertheless. At the same time, the Park family isn't anything but fair toward the Kims, but their ingrained classism shows their true colors. I love that there is no clear cut "good guy, bad guy" element in Parasite.
What I didn't like: Honestly, I can't think of anything I didn't like. I could rave about this film for hours. Parasite is straight to the point with its message without losing its complexity. However, with any foreign language film, some of the emotion in the dialogue is lost through translation. This aspect can't be helped and is at no fault of the director or actors. It is also important to note that since this is an R-rated film, there are segments of violence and sexual content best reserved for mature audiences.
Conclusion: Parasite has easily become one of my favorite movies of all time. It's hysterical, horrifying, and thought-provoking all at once. Parasite is truly genre-bending and is unlike any film I've seen before. While Parasite is entirely in Korean, English subtitles are available, and I highly recommend this film for everyone. As Bong said in his acceptance speech for Best Foreign Language Film at the Golden Globe Awards, "Once you overcome the 1-inch-tall barrier of subtitles, you will be introduced to so many more amazing films." Parasite is available on Amazon Prime starting at $5.99.
1917
Year: 2019
Genre: War/Drama
Rating: R (for language, violence, and frightening images/situations)
Rotten Tomatoes Score: 89%
Academy Award Nominations: Best Picture, Best Director, Best Original Screenplay, Best Original Score, Best Cinematography, Best Sound Mixing, Best Sound Editing, Best Visual Effects, Best Production Design, Best Makeup and Hairstyling
April 6, 1917. A normal day on the British front in France, World War I. Lance Corporals Schofield and Blake are napping in the fields when they are called to the General's office in the trenches. He tells them that they must cross miles of enemy territory to deliver a message that had the potential to save two battalions of British soldiers: 1,600 men, including Lance Cpl. Blake's only brother. The two begin their impossible journey, putting their lives in danger, driven by the need to rescue their fellow soldiers in a race against time. One of the later-released nominees, 1917 has done very well at recent award ceremonies, winning seven BAFTAs just last Sunday.
What I liked: 1917 is as much a piece of artwork as a war movie. It combines beautiful cinematography and booming sound to depict the contrasts between the vast, idyllic French countryside and the cruel, upsetting horrors of war. It has the visuals and craft of Dunkirk with the rich emotional complexity of Saving Private Ryan. It is a horror movie, a thriller, a drama, and an innately true story, all at once. Captivating and brutal, 1917 lets viewers into the intricacies of war.
What I didn't like. The violence in this film is not as much graphic as it is gruesome. Dead bodies everywhere. It shows war in a horrifyingly honest way, but the gore was sickening. Additionally, while the cinematography was stunning, it gave the whole film a curated film that lacks some of the rawness of modern war movies.
Conclusion: 1917 has already made a big splash in the two months it has been released, and deservingly so. It has something for the war film-lovers with its fascinating army dynamics and jarring individual accounts. It has something for the drama-lovers who hate war movies with its aching emotions and rich sounds and colors. It is a study in duality, a duality that perfectly represents the visceral humanity of war and the painful brotherhood of those who experience it. This film is available in theaters and will be on Amazon Prime upon release.
About the Writers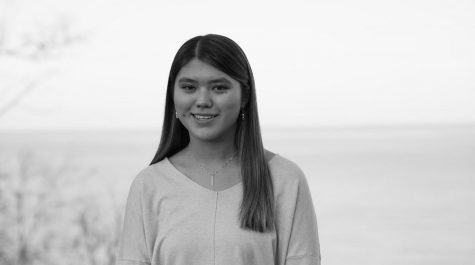 Allison Yang, Editor-In-Training
Allison Yang is a senior at Homestead High School, and this is her third year on staff for Highlander Publications.  When she's not worrying about her...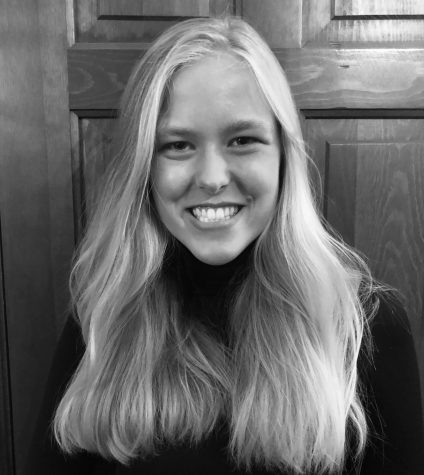 Annie Brown, Editor-in-Chief
Annie Brown is a junior at Homestead High School. She is passionate about education, maternal health, and cancer research, which is why she serves as president...