Movies everyone should see in their lifetime: The Academy Awards
This 92nd Academy Awards, we seek to illuminate the Best Picture Nominations and establish them as some of the best films of the year. Each day, the reviews for two movies will be published, written by various Homestead students. Today's featured nominees are The Irishman and Marriage Story, reviews written by Quinten McLaughlin, freshman, and Blair Martin, sophomore, respectively.
The Irishman
Year: 1992
Genre: Biography/Crime/Drama
Rating: R (for pervasive language and strong violence)
Rotten Tomatoes Score: 96%
Academy Award Nominations: Best Picture, Best Supporting Actor (2), Best Director, Best Adapted Screenplay, Best Cinematography, Best Visual Effects, Best Costume Design, Best Production Design, Best Film Editing
The Irishman is yet another near flawless crime saga by acclaimed director Martin Scorsese. It chronicles the true life story of Frank Sheeran, a steadfast truck driver and war veteran that stumbles upon the world of organized crime in the mid-1900s. He is soon introduced to Jimmy Hoffa, a powerful union leader, perhaps one of the most powerful people in America at that time. As Sheeran forms new connections as a hitman for the crime syndicate, he forms a close and long lasting friendship with Hoffa. This is the story of family, power, relationships, greed, and bloodshed.
What I liked: On paper, The Irishman is by far the most impressive movie to come out in recent years. Martin Scorsese brings back one of the most influential ensembles in the history of cinema: Robert DeNiro, Al Pacino, and Joe Pesci. The cast alone makes The Irishman one of Scorsese's most anticipated movies in years. However, no other person's resume is more impressive than that of the director himself, Scorsese. Consequently, it was no surprise that the directing, acting, cinematography, and writing in this film was flawless and emotional. The standout part of The Irishman was its ending, a surprisingly melancholy and heartbreaking portrayal of aging, loneliness, and regret. For a crime drama especially, The Irishman suddenly journeys into themes reminiscent of famously philosophical movies such as Tokyo Story, Yi Yi, Ikiru, and The Human Condition.
What I didn't like: The Irishman, though embodying the tone of his earlier films, has numerous problems. With its long runtime and lack of enthralling action or plot, this film would have flopped if it was released in theaters, and Scorsese himself knew this. Netflix, in other words, is both a blessing and a curse. Scorsese wasn't trying to create the next GoodFellas,, he was trying to tell a story without the typical pressures of a theatrical release. As a result, The Irishman is bloated, yet it had to be, and that is why he is just making it now. There is no single standout element, unlike almost all of his previous films. It is stunning, yet ultimately unremarkable and slow with its 3 and a half hour runtime. If the ending wasn't as good as it was, The Irishman may have also been one of Scorsese's most hollow films to date.
Conclusion: The Irishman is the type of film to get nominated for almost everything, but not good enough in any single category to win. This was seen with the Golden Globes, where it won nothing despite having 5 nominations. The Irishman is undoubtedly an adventure through an incredibly fascinating life, but it is not nearly as interesting, engaging, or entertaining as the other nominees. Some movies, though lacking in some departments, have The Irishman beat for many of the technical categories. Furthermore, when looking at acclaimed character epics such as Magnolia, the film doesn't seem as grand as it thinks it is. Without comparing it to the competition, however, The Irishman is yet another solid Scorsese film. It is far from a disappointment, but is not near the heights of his other classics. As Sam Mendes, director of 1917, said in his Golden Globes speech, every director rests on the shoulders of Martin Scorsese. He has yet to be proven wrong. I'd rate The Irishman a solid 8/10. Viewers should also note that due to its graphic violence and language, it is best reserved for mature audiences. This film is available for free with a Netflix subscription.
Marriage Story
Year: 2019
Genre: Drama
Rating: R (sexual nuances and language throughout)
Rotten Tomatoes Score: 95%
Academy Award Nominations: Best Picture, Best Actor, Best Actress, Best Supporting Actress, Best Original Score, Best Original Screenplay
Writer/Director Noah Baumbach is known for his charming indie films that have all been well received by the public, but his latest film Marriage Story has pushed him into news levels of acclaim. Starring Scarlett Jonason and Adam Driver, Marriage Story is a melancholic ride that follows Charlie and Nicole Barber's unraveling relationship and leaves a lasting impression on the audience because of its emotional dialogue, impactful performances, and delightful score. Marriage Story is nominated for six Academy Awards including best picture and best lead actor/actress.
What I liked: Adam Driver and Scarlett Johanson co-lead the film with performances that were beautiful mixes of acting with intention and acting with ease in their own unique ways. Despite being a supporting character in the film, Laura Dern's Nora Fanshaw takes up space in every scene that she's in and makes it obvious that her talent doesn't necessarily need long-winded monologues (with one spicy exception) to have an impact. Laura's character unveils the manipulative side of the story that gives a touching and emotional tale a complex edge that ultimately allows the audience to understand the characters more objectively. The screenplay is structured so that it highlights the importance of perspective in the story through its seamless transitions from Charlie to Nicole's point of view and is a nice mix of human, everyday dialogue and witty bits that'll make you laugh during the heavier parts of the film. The score is sweeping and charming in a way that's beautiful enough for the audience to notice but subtle enough to not take attention away from the story and was surprisingly one of my favorite parts of the movie
What I didn't like: The main criticism that I have for this movie is that there were a few holes in its character development. We meet the two lead characters during a time in their lives where they're arguably at their worst—in the middle of a painful divorce, and we are not given any real insight into the people that they were before their marriage started falling apart. Because of this, it was tricky to understand Charlie and Nicole and form opinions about their relationship. However, it does stylistically make sense to drop the audience into the movie without a ton of context about who the characters used to be because it allows Baumbach to really focus on who the characters were in the specific moment of their uncoupling.
Conclusion: This season, Laura Dern has represented Marriage Story with her (well deserved) best-supporting actress wins and I have no doubt that she will win the Oscar on Sunday. As for its other nominations, Marriage Story's chances are looking slim when compared to other award season darlings like Parasite, Once Upon a Time in Hollywood or 1917. But awards aren't everything, so if you're looking for a movie that'll make you think, feel, and (possibly) cry, Marriage Story is your gal. This film is available for free with a Netflix subscription.
View Comments (1)
About the Writers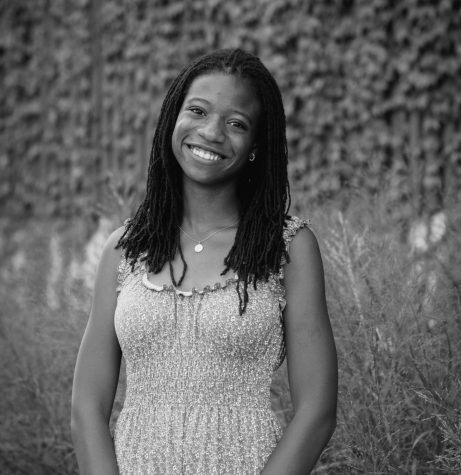 Blair Martin, Assistant Editor
Blair Martin is currently a senior at Homestead High School. She's beyond psyched about continuing her work in the pubs lab and using the lessons she...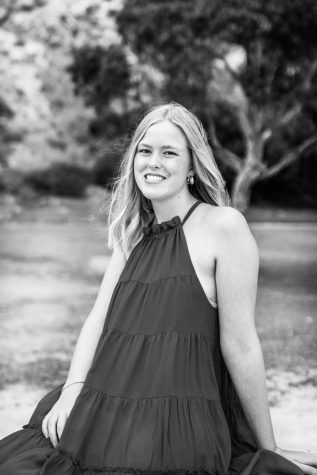 Annie Brown, Editor-in-Chief
Annie Brown is a senior at Homestead High School. She is passionate about education and community service, serving as a youth ambassador for the Ronald...