Movies everyone should see in their lifetime
Four years ago, in the study hall of my middle school cafeteria, I began to draft a list. I titled it "Movies EVERYONE Should See In Their Lifetime." I wanted everyone to fall in love with the films I adored, so I began to add all of my favorite movies to this small, half-a-google doc list. I started taking suggestions, and looking at today's list, I could still tell which movies were suggested by whom. This list became somewhat of my legacy. My friends quiz me on my claims that I know quotes from "every movie on the list" (which is only somewhat true), people I've barely even met already know about my list, and my Instagram polls get pretty heated when I claim Ethan Hunt is way better than James Bond. The natural next step was to share it with everyone, right? Every week, I go through a different movie that managed to make a list that now strains to stay on two pages. What I liked, what I didn't, where you can watch: you have found the movie you've been looking for, and it won't take you a lifetime to see it.
Billy Elliot
Year: 2000
Genre: Drama
Rating: R (language)
Rotten Tomatoes Score: 85%
The scene is set in northern England, 1984. It's the middle of the '84-'85 coal miner strike, and 11-year-old Billy Elliot is at the center of it. He lives with his ailing grandmother, single father, and teenage brother, the latter two of whom are caught in the chaos of the strike. However, when the local dance class is forced to share space with the weekly boxing lesson, Billy's life begins to change. He has raw talent, talent that is noticed by the seasoned instructor, and she encourages Billy to develop his ballet skills. Northern England in the '80s, however, is no good place for challenging gender norms. Billy Elliot , winner of several BAFTAS and inspiration for a now iconic musical, is the incredible true story of love, loss, revolution, and a boy who "just wants to dance."
What I liked: Billy Elliot is one of the most endearing and entertaining films I've ever seen. Something about Jamie Bell's Billy, a motherless boy trying to reconcile his father's expectations for him with his earnest love of dance, is just breathtaking. You feel his struggle like nothing else, and you also see the struggle in everyone else. There are no villains, because they're all so human. Billy's father, played by Gary Lewis, is just a clearly still grieving man trying to be the best single dad he can be, raising a son he doesn't understand, but still giving up absolutely everything for him. The tutor Mrs. Wilkins (Julie Walters) is a teacher who finally finds her protegé, but doesn't know how far he, or his family, is willing to go. The characters, the performances, the story here is captivating; and that awesome soundtrack doesn't hurt either.
What I didn't like: This movie is somehow too depressing but also too heartwarming. They work so hard to make it realistic, tragic, and meaningful, but ultimately the vibe of the plot ends with happy, feel-good, and, for some, trite. Also, there were some scenes that still confuse me after several rewatches, and I'm not sure they were entirely necessary to the plot.
Conclusion: Billy Elliot is, for me, an instant classic, a complete masterpiece. Allow yourself to be completely moved by this earnest boy's desire to escape his life, by a town full of people completely trapped, and by the most intensely meaningful dance number's I've ever seen. Trust me when I say that you will want to be finding some T-Rex and The Clash albums after watching this one. This film is available for free with a Hulu, HBO Max, or Amazon Prime subscription.
About the Writer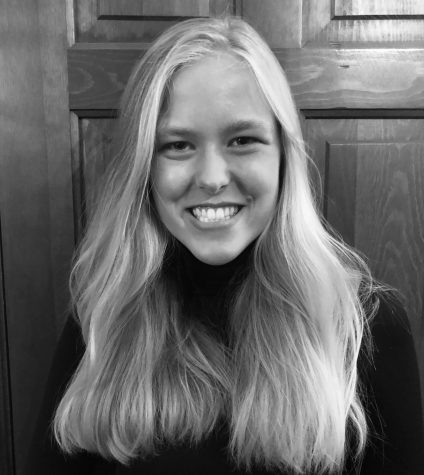 Annie Brown, Editor-in-Chief
Annie Brown is a junior at Homestead High School. She is passionate about education, maternal health, and cancer research, which is why she serves as president...