Movies everyone should see in their lifetime
Four years ago, in the study hall of my middle school cafeteria, I began to draft a list. I titled it "Movies EVERYONE Should See In Their Lifetime." I wanted everyone to fall in love with the films I adored, so I began to add all of my favorite movies to this small, half-a-google doc list. I started taking suggestions, and looking at today's list, I could still tell which movies were suggested by whom. This list became somewhat of my legacy. My friends quiz me on my claims that I know quotes from "every movie on the list" (which is only somewhat true), people I've barely even met already know about my list, and my Instagram polls get pretty heated when I claim Ethan Hunt is way better than James Bond. The natural next step was to share it with everyone, right? Every week, I go through a different movie that managed to make a list that now strains to stay on two pages. What I liked, what I didn't, where you can watch: you have found the movie you've been looking for, and it won't take you a lifetime to see it.
My Cousin Vinny
Year: 1992
Genre: Comedy
Rating: R (language)
Rotten Tomatoes Score: 86%
When New York-native best friends Billy Gambini (Ralph Macchio) and Stan Rothenstein (Mitchell Whitfield) drive through Alabama on their cross-country road trip to LA, they're pretty nervous. College student Northerners in the Deep South, they frequently remind each other that Alabama is an "electric chair state." Sure enough, when they accidentally shoplift a can of tuna from a convenience store just minutes before the clerk is shot, they fall into a miscommunicated murder charge, in a state not their own, without a lawyer in sight. Enter Vinny (Joe Pesci), cousin of Billy's, a brand-new lawyer who comes to their rescue having never tried a case before. A hilarious cast of characters that includes Marisa Tomei's as Vinny's fiancée and Fred Gwynne as the mean-tempered Southern judge intent on convicting, among others, combine in this critically acclaimed 1992 comedy.
What I liked: As far as comedies go, I think My Cousin Vinny is one of the best. It's got quick wit and a "comedy of manners" vibe that satirizes both Southern propriety and New York City flashiness. Pesci is easy to root for- and to laugh at- as bumbling, fish-out-of-water lawyer Gambini, and his character development is superb. Tomei as Mona Lisa Vito is ferocious, snarky, and completely hilarious, and her performance may be my favorite part of the film. It also holds as an excellent courtroom film, perhaps not for the same reasons as other classic lawyer dramas, but the "miscarriage of justice" trope is really well done.
What I didn't like: Some of the middle of the film gets kind of long-feeling. Those initial tropes are stretched pretty thin, and with that comes a lull in the plot characteristics of so many comedies like this. Tomei saves some of those later courtroom scenes, but others are left flat.
Conclusion: I'm pretty picky about comedies, so my love for My Cousin Vinny says a lot for how well crafted and written this film is. Each performance is great, and as a whole it's just so genuinely funny that almost everyone enjoys watching it. Though many of the films I've reviewed over the years are the serious, dramatic ones I'm so drawn to, there's something so fun about the comedy that just lives to entertain everyone who watches it. This film is available for free with a Cinemax subscription, or on Amazon Prime or YouTube starting at $3.99.
About the Writer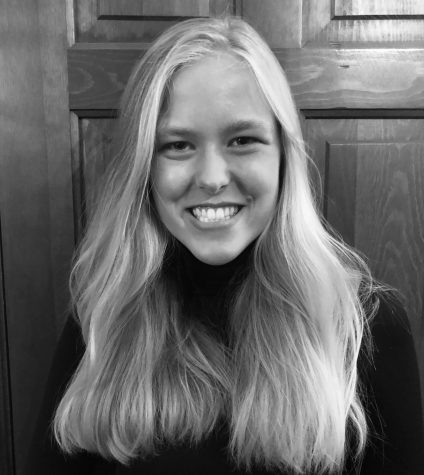 Annie Brown, Editor-in-Chief
Annie Brown is a junior at Homestead High School. She is passionate about education, maternal health, and cancer research, which is why she serves as president...