Movies everyone should see in their lifetime: The Academy Awards
This 93rd Academy Awards, we seek to illuminate the Best Picture Nominations and establish them as some of the best films of the year. Each day, the reviews for two movies will be published, written by various Homestead students. Today's featured nominees are Nomadland and The Father, reviews written by Blair Martin, junior, and Ben Usatinsky, junior, respectively.
Nomadland
Genre: Drama
Rating: R (non-sexual nudity and language)
Rotten Tomatoes Score: 94%
Nominated For: Best Picture, Best Actress (Frances McDormand), Best Director, Best Adapted Screenplay, Best Cinematography and Best Film Editing.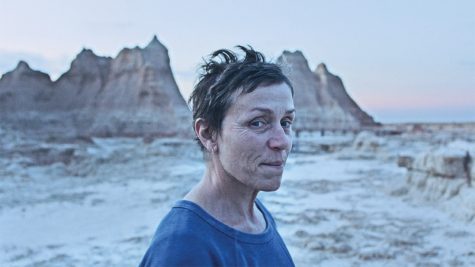 During a time full of complex challenges, worldwide audiences have been reminded of the beauty of simplicity through Nomadland. The film revolves around Fern, a middle-aged woman that adopts a nomadic lifestyle in order to deal with the loss of her beloved husband and community during the uncertainty of the 2008 recession. Nomadland is currently nominated for six Academy Awards and both Frances McDormand's achingly earnest performance and Chloé Zhao's stellar direction have steered the ship—or rather, driven the van—that has led Nomadland to garner such enormous acclaim.
What I liked: The script simultaneously taps into the joy that a person can find in chosen family and the deep introspection of isolation. Fern loves the community that she's found on the road, but her love that she has for herself is deeper and she knows that the best way to honor that love is to follow her heart rather than a more traditional path. Frances McDormand plays Fern with a quiet conviction that I can only imagine her bringing to the table and her performance is complemented by the real-life nomads that Chloé Zhao cast to play versions of themselves on screen. The film's cinematography is stunning, and its fluidity does wonders to ground the audience into Fern's reality. That being said, Zhao made sure to prioritize the film's message saying "If you look deeply, the issue of eldercare as a casualty of capitalism is on every frame…there's just a beautiful sunset behind it." in an interview for Variety. With grace and compassion Chloé Zhao shed light on America's nomads and all of the emotions they undergo on the road.
What I didn't like: Nomadland is almost two hours long and I can't say that it successfully grips the audience's attention for its entire runtime. When I first saw the film at a movie theatre I genuinely felt interested in the story, but when I streamed it again at home I couldn't help but notice that there were multiple moments where it lagged. This isn't a film that a person should watch hoping to be entertained—because this isn't an entertaining film. Nomadland moves at a pace slow enough to showcase all of the nuances of the story that it's trying to tell, but in doing so it sacrifices the ability to be appealing to wide audiences.
Conclusion: Nomadland has had an incredibly successful awards season, and I'd be shocked if the film walked away empty-handed from this Sunday's ceremony. Chloé Zhao is practically a shoo-in for Best Director and if she wins she'd only be the second woman to do so in the Academy Awards' 93-year history. A lot of the other categories aren't as easy to predict. The best actress one, for example, is the definition of a toss-up. None of the nominees have won the award at more than one of the other major award ceremonies, which is incredibly rare. Frances McDormand is historically popular with Academy voters so she's definitely a frontrunner, but even if that particular trophy goes to somebody else, she might still win an Oscar for producing Nomadland if the film wins best picture—which it has a very high chance of doing. This film is available for free with a Hulu subscription.
The Father
Genre: Drama
Rating: PG-13
Rotten Tomatoes Score: 98%
Nominated For: Best Picture, Best Actor (Anthony Hopkins), Best Supporting Actress (Olivia Colman), Best Adapted Screenplay, Best Production Design and Best Film Editing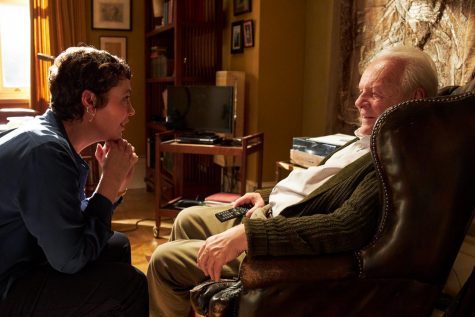 The Father, one of the unusually high number of play-to-film adaptations nominated for Best Picture, came out in America in early 2021 and instantly received great critical acclaim, despite having underwhelming box office success.The Father stars Anthony Hopkins and Olivia Colman in one of the most authentic films about dementia and old age- and there are many- ever. The film, directed by rookie director Florian Zeller and adapted from his play of the same name, centers around geriatric Anthony, played by his namesake Hopkins, and his relationship with his daughter Anne, played by Olivia Colman. After an act of hostility towards his caretaker leads to Anne's visit, Anthony's dementia begins to kick in and play tricks on his mind, giving the movie an almost mystery-like feel. Though most dementia-related films revolve around those who must watch their loved ones suffer, this film comes from the perspective of the affected.
What I liked: Even with Anthony Hopkins now exclusively playing people struggling with their dotage, he is able to display some of the best acting I've ever seen in any movie. We've seen his Lector and his Lear, but here, it seems as if he combines all the qualities of his past characters in the rangiest performance he's had. Even with the superb acting of recent Oscar winner Colman, Hopkins is able to eclipse his cast member. I genuinely do not recall the last time I have followed a character's story without ever getting comfortable in my seat. There is much to like about the film, whether it be the aforementioned originality in the plotline or the way it deals with mental deterioration, but it will likely be Hopkins' acting that draws away your breath.
What I disliked: It is not particularly easy for me to write about what I disliked about The Father. I tend not to like play-to-film adaptations, as they end up tedious, so maybe the prior knowledge of it being such a film gave it a lesser standard. But if I was to criticize one particular aspect of the film, it would be the same criticism I find myself placing on all such theatrically originating movies: Too often the movie is too slow. I do feel as if going into the film this should be an expectation, as there are many telltale signs of it being so. The movie is based off of a play, it is about an old man with dementia, and it is by a European director, where movies tend to be less subplot driven and generally in a slower pace. However, if you can get past this, you should enjoy it.
Conclusion: The Father is most definitely a film everyone should get around to viewing. I feel it is almost a necessity in the same way Philadelphia was for AIDS awareness, in that to really understand those struggling with dementia one must give this film a viewing. Although I don't think it will win the Best Picture award, as the Academy hasn't often awarded similar movies, I believe it should and will grow in popularity after the ceremony. Hopkins deserves this Oscar even more so than he did for the chilling performance he gave as Hannibal Lector, though I expect Chadwick Boseman to win it as a tribute, à la Heath Ledger. The Father is a brilliantly-performed, unusual crossing of genres and thematics that leads to an unsettling and emotional odyssey that I consider a must-see.This film is available on Amazon Prime for $19.99.
Leave a Comment
About the Contributors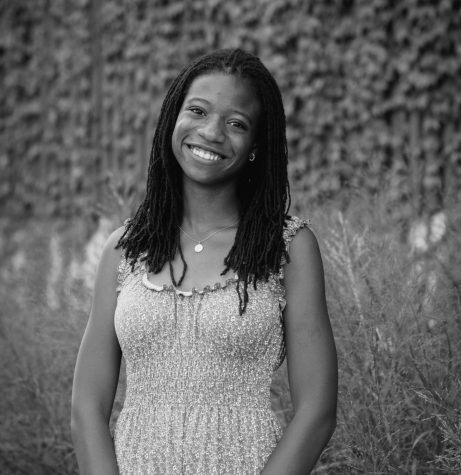 Blair Martin, Assistant Editor
Blair Martin is currently a senior at Homestead High School. She's beyond psyched about continuing her work in the pubs lab and using the lessons she...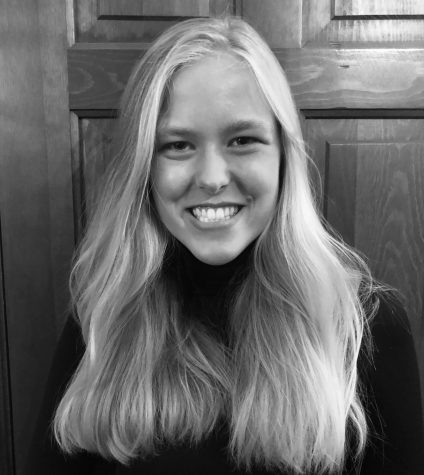 Annie Brown, Editor-in-Chief
Annie Brown is a junior at Homestead High School. She is passionate about education, maternal health, and cancer research, which is why she serves as president...