Movies everyone should see in their lifetime: the Academy Awards
This 93rd Academy Awards, we seek to illuminate the Best Picture Nominations and establish them as some of the best films of the year. Each day, the reviews for two movies will be published, written by various Homestead students. Today's featured nominees are The Trial of the Chicago 7 and Promising Young Woman, reviews written by Olivia Cagle, junior, and Annie Brown, junior, respectively.
The Trial of the Chicago 7
Year: 2020
Genre: Drama
Rating: R (language, violence, and drug use)
Rotten Tomatoes Score: 89%
Nominated For: Best Picture, Best Supporting Actor (Sacha Baron Cohen), Best Original Screenplay, Best Film Editing, and Best Cinematography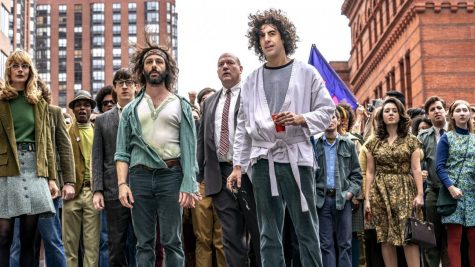 Nominated for an astounding six Academy Awards is The Trial of the Chicago 7, a historical film that tells the story of the seven individuals accused of conspiracy and inciting violence during the 1969 Democratic National Convention. Their motivation: end the United States's participation in the Vietnam War. The story remains explicitly relevant in present society while giving viewers a chance to look back on a time when, as a poignant chant in the film reminds us, the "whole world was watching."
What I liked: The sheer force of the writing in this movie is undeniable. It has a rhythm, a tempo that I can only describe as lyrical. Just as symphony goers anticipate how the music piece will sound, I found myself on the edge of my seat, awaiting the next lyric in the concert that was this script. The fast paced nature of writer Aaron Sorkin's dialogue fit the personality of the film perfectly: sporadic yet purposeful. That also goes for the way the movie is formatted. Instead of telling viewers what occurred at the protests in 1969, they let the court hearing reveal the truth, possibly alluding to the fact that the trial is more memorable than the protests themselves. Witnesses take the stand, and only then do viewers learn what actually occurred. Sorkin places the audience in the jury's seat, except we have no control of the verdict. It is an experience relevant to today's present atmosphere, that calls into question the "justice" of the criminal justice system. It manages to balance the gravity of the situation at hand with a speedy plot progression and captivating characters, making its nomination for Best Picture almost obligatory.
What I didn't like: Although this film is not a typical Oscar-bait-film (think Bohemian Rhapsody or Judy), it still is casting out a heavily baited line for the Academy to nibble on. Sorkin is no stranger to the Academy Awards, as he won Best Adapted Screenplay for The Social Network in 2011. He knows what the Academy looks for and he undoubtedly knows how to refine his storytelling in a way that will get a golden statue or two into his hand. One of its most apparent flaws is how watered down it is. This quality is most distastefully apparent through the portrayal of Abbie Hoffman, played by Sacha Baron Cohen. Sorkin writes him as a sarcastic, humored individual who just wanted U.S. troops to leave Vietnam, when in reality he was an extreme socialist. With this decision, Sorkin gains the support of a wider audience but dilutes Hoffman's legacy down to that of just a modern-day liberal.
Conclusion:
The Trial of The Chicago 7 is nominated at the Academy Awards for a reason. Incredible writing and performances set it apart from other films of its likeness, and it opens viewers' eyes to relevant issues of the past and how they are still important today. Though the film remains mitigated in its narrative of Hoffman's political practices in an attempt to satisfy a wider demographic of viewers, it entertains and enthralls audiences with snappy dialogue and jarring imagery. With the help of a charismatic ensemble cast, The Trial of the Chicago 7 serves as an explicit reminder that the fight for peace is long from over. This film is available for free with a Netflix subscription.
Promising Young Woman
Genre: Thriller
Rating: R (violence, language, sexual situations)
Rotten Tomatoes Score: 91%
Nominated For: Best Picture, Best Actress (Carey Mulligan), Best Director, Best Original Screenplay, Best Film Editing
A woman walks into a bar. It is clearly not her first of the night. She is openly drunk, incoherent, and makeup is smeared on her face. A man takes that as his opportunity. He walks her to his apartment, though she can barely walk. He kisses her, though she is nearly unconscious. He takes her clothes off, though we clearly hear her tell him, "No." Then, the woman wakes up. She is not drunk. The man who took advantage of her is about to be terrified by her revenge.
That woman's name is Cassie. She was once a medical student, top of her class, brimming with potential. She had a proud family and an equally smart best friend: Nina. Now, Nina is gone. Cassie works at a coffee shop by day, terrorizes predatory men by night. Is she just "crazy?" Or is she on a mission?
What I liked: The first hour of this movie is absolutely thrilling. Carey Mulligan is a perfect Cassie: withering, whip-smart, and completely falling apart. Punctuated by bright candy colors and pop music, she takes on the male species with violent vitrial. She's scary and bold in a way that so few female characters are ever written, but also complex with grief and loss in a way that so few characters- male or female- are ever written. It takes the difficult story of assault and does not deal with it with gentle patronization, as so many other films do. Promising Young Woman takes society's understanding of rape and turns it on its head in a jarring way that forces everyone to reflect on their actions.
What I didn't like: Emerald Fennell's directorial choices in Promising Young Woman were deeply polarizing, and for good reason. In becoming an alternative thriller, the film lost some of its empathy. That empathy tried to hang in there for the beginning, but by the end had completely dissolved, leaving me with a bitter taste in my mouth. The twist at the end was supposed to be surprising, yes, but the consensus among critics is that it was upsetting. It is the farthest thing from cathartic, and I really wish the film had done something different, whether that be changing the ending or softening the entire "girlboss" feel of the plot.
Conclusion: Promising Young Woman is likely the most controversial film on this award season's ballot. I doubt it will win, or deserves to win, anything more than Best Original Screenplay, which is no certainty either. Honestly, I genuinely enjoyed the film. It was a great thriller, and while it can be difficult to watch our main characters become morally grey, its bold choices are what make me appreciate it. Not every stylistic decision came through, but I am still glad they put the film out there with the hopes that it would finally make people see the realities of sexual assault in a new way. Fiercely feminist and unapologetic, Promising Young Woman is a unique story that deserves a place on the screen. This film is available on YouTube and Amazon Prime starting at $4.99.
Leave a Comment
About the Contributors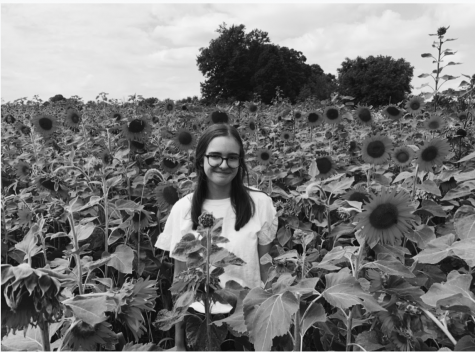 Olivia Cagle, Assistant Editor
Olivia Cagle is a junior at Homestead. She is dedicated to her board positions in clubs such as GEMS, Film club, She's the First, and WE club, and she...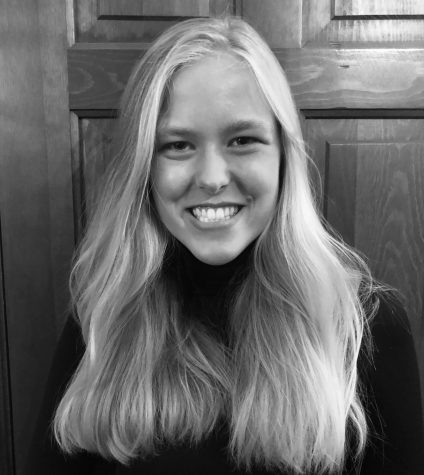 Annie Brown, Editor-in-Chief
Annie Brown is a junior at Homestead High School. She is passionate about education, maternal health, and cancer research, which is why she serves as president...