Movies everyone should see in their lifetime: the Academy Awards
This 93rd Academy Awards, we seek to illuminate the Best Picture Nominations and establish them as some of the best films of the year. Each day, the reviews for two movies will be published, written by various Homestead students. Today's featured nominees are Minari and Mank, reviews written by Quinten McLaughlin, sophomore, and Misha Liberman, sophomore, respectively.
Minari
Year: 2020
Genre: Drama
Rating: PG-13
Rotten Tomatoes Score: 98%
Nominated for: Best Picture, Best Actor (Steven Yeun), Best Director, Best Supporting Actress (Youn Yuh-Jing), Best Original Screenplay, Best Score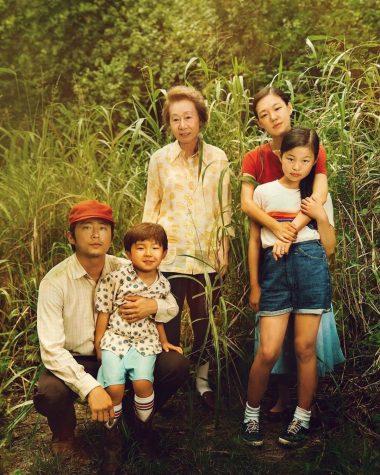 Minari provides a window into what it is like for a struggling immigrant family in 1980's America, with its story largely inspired by director Lee Isaac Chung's own childhood. It opens with the father, Jacob, telling his son David that one day he will need to find his place in the world. Rather ironic considering the context: the Kim family just moved to a new farm in Arkansas to restart their lives, chasing an American dream that will probably never come. Amidst the desperate struggles of the father to get the farm running, Minari is mainly anchored by the relationship between two characters: David, a young and energetic kid who thinks Mountain Dew is actual water from the mountains, and his grandma, who just flew in to live with them and doesn't fit in with others. This is the journey of a family learning to love each other as they face impossible odds. Above all, however, Minari is mainly about two things: finding out how to survive in a foreign place, and finding out what really makes a home.
What I liked: Minari pulses with this sort of innocent, warm, dreamlike energy, like seeing the world through the perspective of a young kid. Many simply describe the feeling of watching this movie as "magical" and it is easy to see why. It is one of those movies where the most insignificant of things, such as the kid watching the landscape fly by through a car window, feel more significant than anything else. The parts that simply show sunlight passing through the windows, wind roaring through the trees, and rain falling from the clouds. Running through fields, card games with grandma, and long walks from school. Half of the movie is an ethereal coming of age story centered around the young boy and his grandma, while the other half is almost the complete opposite, centering around a husband and wife struggling to hold their lives together. Emile Mosseri's score is one of the year's best and is largely responsible for the movie's dreamlike nature. The most impressive and notable part of the entire movie, however, is the performance of Youn Yuh-jung, who plays the grandmother. Throughout the movie, her performance goes from hilarious to heartbreaking, and ultimately ends on a vague feeling of hope. There is a certain indescribable sense of spirit that courses through her performance as well as the movie itself.
What I didn't like: Minari has very little flaws: it knows what it wants to be and handles its story with care and sensitivity. However, the stylistic choice of telling the story through the perspective of the kid presents some problems with how the movie treated certain characters. The camera is always lingering behind people, and the script never shows us their vulnerabilities. It feels almost impersonal and unemotional, as if there is a barrier blocking the movie from revealing too much about anybody except the kid and the grandma. Of course, this is all intentional. For example, the dad always has a stoic personality because that is how many Korean dads present themselves to their families. Even if there is actually much more to his character, the movie will not show it due to the movie being in the kid's perspective. In the end, this stylistic choice feels like a double-edged sword, providing a unique outlook on life at the expense of deeper characters.
Conclusion: No matter how much praise for this movie exists, one's expectations cannot be too high a feat for Minari to reach. Everything from the atmospheric shots of the countryside to the melancholic piano radiates with energy and spirit. When Lee Isaac Chung was asked why he decided to call his film Minari, a plant from Korea he grew up with, he said this: minari can grow in even the most foreign of places, and always grows back stronger after it's cut down. And with that, nothing embodies the resilience of the Kim family more than that small plant from Chung's childhood. This film is available for purchase on YouTube or Amazon Prime for $19.99.
Mank
Genre: Drama/Comedy
Rating: R (language)
Rotten Tomatoes Score: 83%
Nominated for: Best Picture, Best Actor (Gary Oldman), Best Director, Best Supporting Actress (Amanda Seyfried), Best Original Score, Best Cinematography, Best Production Design, Best Costume Design, Best Makeup and Hairstyling, Best Sound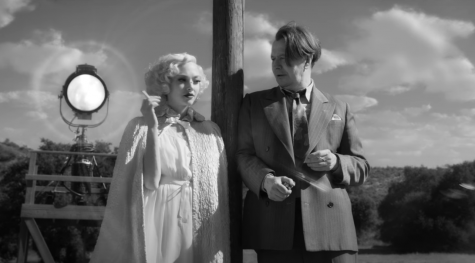 After 6 years of silence, acclaimed director David Fincher uses his late father's screenplay to create another intriguing film, Mank. This period film, starring Gary Oldman, tells the story of the alcoholic writer Herman J. Mankiewicz and his efforts to finish the screenplay for the Hollywood groundbreaker Citizen Kane. The movie captures Mankiewicz's life throughout the 1930s as he connects and gets accustomed to people of the Metro-Goldwyn-Mayer studios. Eventually, Mankiewicz leaves MGM and is hired by RKO Pictures to co-write the screenplay of Citizen Kane with Orson Welles. This occurs all while the viewer is being sprinkled with subtle hints of the 1930s and 1940s with the mentions of war, elections, and other notable Hollywood actors at that time.
What I liked: Mank immediately stands out through Fincher's use of black and white cinematography. Although this film was shot in an extremely high resolution, it was degraded in many ways. Consequently, this film looks straight out of the 1930s. Additionally, Fincher's use of flashbacks to guide the story is very refreshing and adds life to Gary Oldman's Character, Mankiewicz. This character, being the center of the story, was portrayed remarkably well. Oldman's Mankiewicz is very true to form and creates nothing but passion in this film
What I did not like: For the average viewer, this film will almost always come off as boring, sometimes even unwatchable. It requires a substantial amount of context of 1930s Hollywood to understand the gravity of Herman Mankiewicz's situation. Without that understanding, the viewer will not be able to discern any emotions that director David Fincher is trying to convey. This film is only centered around it being a biopic and consequently misses out on any outgoing emotions. Fincher depends on the viewer to be well versed in the 1930s and in the film Citizen Kane. From a technical standpoint, this movie is something to be marveled at; however, it falls short in many ways.
Conclusion: Although being free to watch on Netflix, I hardly see anyone wanting to go out of their way to watch Mank. It is such a niche film that hardly anyone except the die-hard Fincher fans and classical movie enthusiasts will enjoy it. The majority of the nominations this film received, it will most likely not win. These are apart from the technical nominations, those being cinematography, production, costume, and sound. But awards are not the be-all-end-all of deciders to say if a movie is good or not. So if you are in the mood to watch a period biopic film, I see no problem in watching Mank. This film is available for free with a Netflix subscription.
Leave a Comment
About the Contributor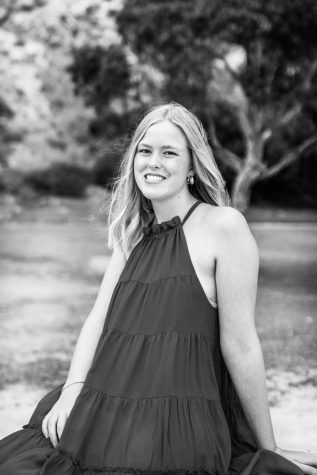 Annie Brown, Editor-in-Chief
Annie Brown is a senior at Homestead High School. She is passionate about education and community service, serving as a youth ambassador for the Ronald...