Movies everyone should see in their lifetime
Four years ago, in the study hall of my middle school cafeteria, I began to draft a list. I titled it "Movies EVERYONE Should See In Their Lifetime." I wanted everyone to fall in love with the films I adored, so I began to add all of my favorite movies to this small, half-a-google doc list. I started taking suggestions, and looking at today's list, I could still tell which movies were suggested by whom. This list became somewhat of my legacy. My friends quiz me on my claims that I know quotes from "every movie on the list" (which is only somewhat true), people I've barely even met already know about my list, and my Instagram polls get pretty heated when I claim Ethan Hunt is way better than James Bond. The natural next step was to share it with everyone, right? Every week, I go through a different movie that managed to make a list that now strains to stay on two pages. What I liked, what I didn't, where you can watch: you have found the movie you've been looking for, and it won't take you a lifetime to see it.
Phantom Thread
Year: 2017
Genre: Romance/Drama
Rating: R (language)
Rotten Tomatoes Score: 91%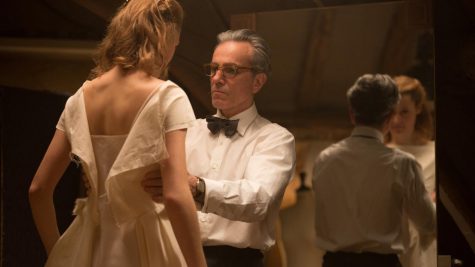 Renowned dressmaker Reynolds Woodcock lives a regimented, albeit odd, life. In 1950's London, his natural genius makes him a celebrity, and he receives commissions from princesses and mob wives alike. However, as beautiful as his creations are, Reynolds's own personality is obsessive and paranoid. He expects everything in exactly his own way, so when he becomes involved with willful and passionate Alma Elson, those in his life are surprised. Reynolds is fascinated by this new creature, so she becomes his model and muse. But Alma has trouble living under the dressmaker's intense rules, and the combined jealousy of both characters makes for a quickly spiraling relationship bound only together by the messy passion between them. Phantom Thread was nominated for six Academy Awards in 2017, including Best Picture, and won for Best Costume Design.
What I liked: This movie was visually stunning. Every seam, every cut, every swatch of fabric was perfect, and exactly what you'd expect from a film about fashion. There was something just bewitching in the feeling you as the camera pans in and out with such opulent grace. There was intrigue wrapped in meaningfully sparse dialogue wrapped in lustful score wrapped in silk, velvet, and taffeta. Every scene was as complex as one of Reynold's creations, but subtle enough to let the important elements speak for themselves. The whole time I was watching it, I had the distinct feeling that I was watching a truly well-crafted film.
What I didn't like: Phantom Thread came to me with nearly every conceivable recommendation. Every critic raved about it. It was a starlet at the 2017 Academy Awards. It starred Daniel Day Lewis and was about clothes. There was no reason for me not to love this film. However, it disappointed me deeply. I'm lost as to how the Rotten Tomatoes critical consensus could applaud its "intoxicating romantic tension" while I suffered watching Woodcock creepily seduce a much younger woman, who is just as strange and off-putting. The beautiful clothes were suppressed under the blanket of discomfort that covered every scene. While I felt that some of the dialogue was sparse on purpose, other scenes just felt limited in emotional scope. I don't know, maybe that was the point.
Conclusion: Phantom Thread was a beautiful disappointment. It was well-made, beautifully directed, acted, everything, but I simply wasn't inspired by it in the way that others were. It felt pretentious at times, even as hard as I tried to decipher what gave it its charm to viewers and critics. The clothes are pretty sure, but below the luxurious surface, Phantom Thread was harboring little more than a toxic relationship that even I couldn't love. This film is available for free with an HBOMax or Amazon Prime subscription.
Leave a Comment
About the Contributor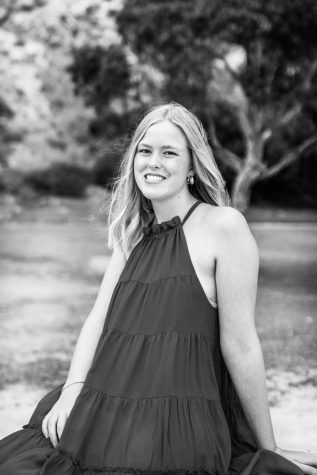 Annie Brown, Editor-in-Chief
Annie Brown is a senior at Homestead High School. She is passionate about education and community service, serving as a youth ambassador for the Ronald...