Movies everyone should see in their lifetime
Four years ago, in the study hall of my middle school cafeteria, I began to draft a list. I titled it "Movies EVERYONE Should See In Their Lifetime." I wanted everyone to fall in love with the films I adored, so I began to add all of my favorite movies to this small, half-a-google doc list. I started taking suggestions, and looking at today's list, I could still tell which movies were suggested by whom. This list became somewhat of my legacy. My friends quiz me on my claims that I know quotes from "every movie on the list" (which is only somewhat true), people I've barely even met already know about my list, and my Instagram polls get pretty heated when I claim Ethan Hunt is way better than James Bond. The natural next step was to share it with everyone, right? Every week, I go through a different movie that managed to make a list that now strains to stay on two pages. What I liked, what I didn't, where you can watch: you have found the movie you've been looking for, and it won't take you a lifetime to see it.
Pan's Labyrinth (El Laberinto del Fauno)
Year: 2006
Genre: Fantasy
Rating: R (violence, some language)
Rotten Tomatoes Score: 95%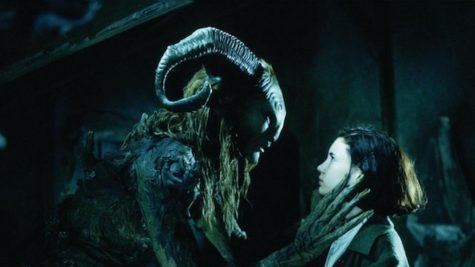 Widely considered one of acclaimed director Guillermo Del Toro's greatest works, Pan's Labyrinth is the dark and fantastical tale of a young girl lost between the treasures of fate and the horrors of reality. Ten-year-old Ofelia is trapped in a war not her own, a fatherless girl in Francoist Spain. Her mother is pregnant, but ill, and her general stepfather is ruthless and cruel to them both. It seems that there is nowhere for Ofelia to go; that is, until a magical insect approaches the girl and takes her into a hidden labyrinth. There she meets an entirely new cast of creatures and discovers that she is the reincarnation of Princess Moanna, the daughter of the king of the Underworld. To reclaim her throne, Ofelia must complete a series of dangerous tasks and venture farther into the mystical world than she had ever known possible, all while battling real-life monsters and trying to protect those she loves. This Grimm-esque film received widespread acclaim upon its release in 2006, and garnered three Academy Awards, among other recognitions.
What I liked: This movie snuck up on me. Especially as someone who doesn't often engage with the fantasy genre, I was pleasantly surprised by how beautiful and well-crafted this film was. The effects were perfectly done, impressive without an over-dependence of the plot on special effects. The writing was incredible, and though Del Toro hand-wrote the English subtitles for the film, I am sure if I could understand Spanish, the lines would be even more show-stopping. Ivana Baquero as Ofelia is incredible, too. Child actors who can really deliver on emotional storytelling are few and far between, and Baquero gave such an outstanding performance. I loved the themes and parable-like feel to the whole film as well, it was meaningful without being kitschy, truly artistic in that sense.
What I didn't like: You absolutely must be prepared to watch Pan's Labyrinth . The first time I saw the film, it was on a complete whim, and not even from start to finish. Trust me when I say that this movie is like nothing you've ever seen before. It's violent in a war movie-type of way, but also violent in a fantasy monster-type of way. There's political turmoil and magic chalk and feasts made of eyeballs and slightly corrupt fauns; it's all very tumultuous and can throw first-time viewers for a loop. It's also a subtitle movie, which I don't think should ever really be a deterrent, but for some viewers that can be a little much.
Conclusion: When Guillermo Del Toro's film The Shape of Water won Best Picture at the Academy Awards in 2018, I was as surprised as anyone else. After all, the trailers and clips shown to viewers were, in a word, strange. However, after watching Pan's Labyrinth , I'm beginning to understand. Del Toro has a way of creating entire worlds- fantastical, mystical worlds- and inserting them directly into reality in a way so perfect and meaningful that I am left completely in awe. There was enough of a story about Ofelia's journey through the Spanish Civil War that it could have been made into a simple war movie. Instead, Del Toro augmented it with a world so unbelievably strange that all of the important moments are elevated to create resonant themes. The movie can seem a little weird at first, but it is an absolutely essential analysis of pain and immortality, childhood and cynicism, and good and evil. This film is available for free with a Netflix subscription, or for $3.99 on YouTube or Amazon Prime.
Leave a Comment
About the Contributor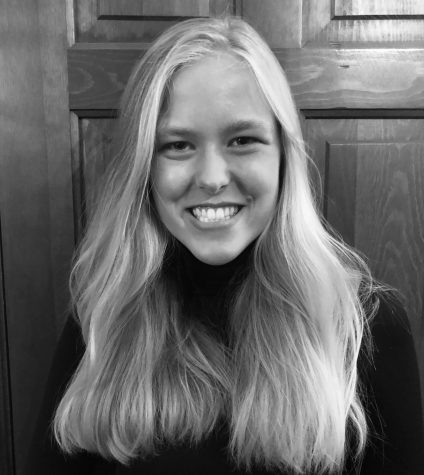 Annie Brown, Editor-in-Chief
Annie Brown is a junior at Homestead High School. She is passionate about education, maternal health, and cancer research, which is why she serves as president...