Movies everyone should see in their lifetime
Four years ago, in the study hall of my middle school cafeteria, I began to draft a list. I titled it "Movies EVERYONE Should See In Their Lifetime." I wanted everyone to fall in love with the films I adored, so I began to add all of my favorite movies to this small, half-a-google doc list. I started taking suggestions, and looking at today's list, I could still tell which movies were suggested by whom. This list became somewhat of my legacy. My friends quiz me on my claims that I know quotes from "every movie on the list" (which is only somewhat true), people I've barely even met already know about my list, and my Instagram polls get pretty heated when I claim Ethan Hunt is way better than James Bond. The natural next step was to share it with everyone, right? Every week, I go through a different movie that managed to make a list that now strains to stay on two pages. What I liked, what I didn't, where you can watch: you have found the movie you've been looking for, and it won't take you a lifetime to see it.
The Goldfinch
Year: 2019
Genre: Drama/Adaptation
Rated: R (language, drug use)
Rotten Tomatoes Score: 25%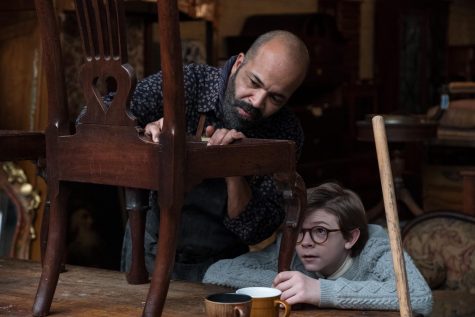 The poster for The Goldfinch subtitles the film "the story of a stolen life" . This meaning is multifaceted. First is the boy: Theodore Decker. His life was never perfect, and nothing illustrates that more than the rainy day the film opens on, he and his single mother headed to a meeting with his principal for smoking cigarettes in the school bathroom. However, there are idiosyncrasies of that life that Theodore really loves. His mother is wonderful, a devoted parent and lover of the art world. He is a bright student, who isn't actually guilty of the crime he is accused of. Nothing is really as it seems, just like that rainy day in New York City. It was supposed to be a disciplinary meeting. It was supposed to be just a mom and son, caught in the rain, ducking into the Metropolitan Museum of Art to avoid the storm. It was supposed to be a classic painting, hanging on the wall, unreachable, untouchable.
Boom.
The bomb changed everything. The mother, gone. The son, missing his life. The painting, in the rubble. The ring, "Hobart and Blackwell." The girl, moments before the explosion. The painting. He slips it into his bag. The second stolen thing. The Goldfinch , the painting that will haunt him for the rest of his life, the painting that will bring him into an underworld of dealers and conmen, wrapped up in an antique splendor that will leave him spiraling into an abyss of drugs and madness. The film, based on the 2014 Pulitzer Prize winning novel, was the subject of lots of anticipation but little praise when it came out in 2019.
What I liked: Sometimes, adaptation films are made that are clearly the strained subjects of directors who never deigned to read the work. The Goldfinch clearly does not suffer from this phenomenon. Director John Crowley managed to capture the aching beauty of the story with characters who fit perfectly into the veneer of pretension, the dark and destructive beauty that is Donna Tartt's novel. The camera was sensitive yet brutal as it panned over museum rubble and desert emptiness. Completely haunting cinematography coupled with some of the best child acting I've ever seen in Oakes Fegley create this lovingly adapted film.
What I didn't like: Lovingly adapted? Yes. Well-crafted? Absolutely not. One of the best ways to describe this film is messy . It's overlong, but also missing vast swaths of story. The first hour is drawn out to an intense level, but the events of the end feel unbelievably rushed. I feel that the creators of this film missed a valuable opportunity to turn the novel into a television series, and not a film. The source material is just so good , it seems a shame how much of the story was mishandled.
Conclusion: Of all the members of my Movies Everyone Should See in Their Lifetime list, The Goldfinch is likely the film with the lowest Rotten Tomatoes score. It got panned by critics, and I don't quite see why. Sure, it mis-managed its plot timing, but it was adapting a nearly 800 page novel. Sure, it was a little pretentious, but the film is centered around art and antiques. Some scenes are empty of emotion, but Oakes Fegley's performance alone entirely makes up for that. The cinematography overtakes the plot, but if that's really a problem for you, I suppose you should just go read the book. This film is available for free with an Amazon Prime subscription or on YouTube starting at $5.99.
Leave a Comment
About the Contributor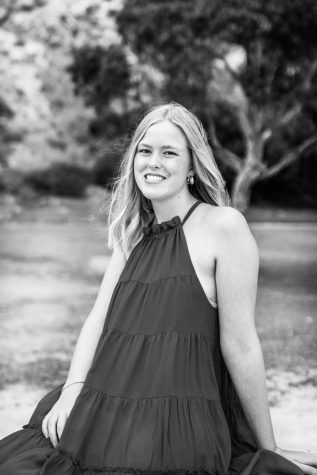 Annie Brown, Editor-in-Chief
Annie Brown is a senior at Homestead High School. She is passionate about education and community service, serving as a youth ambassador for the Ronald...