Movies everyone should see in their lifetime
Four years ago, in the study hall of my middle school cafeteria, I began to draft a list. I titled it "Movies EVERYONE Should See In Their Lifetime." I wanted everyone to fall in love with the films I adored, so I began to add all of my favorite movies to this small, half-a-google doc list. I started taking suggestions, and looking at today's list, I could still tell which movies were suggested by whom. This list became somewhat of my legacy. My friends quiz me on my claims that I know quotes from "every movie on the list" (which is only somewhat true), people I've barely even met already know about my list, and my Instagram polls get pretty heated when I claim Ethan Hunt is way better than James Bond. The natural next step was to share it with everyone, right? Every week, I go through a different movie that managed to make a list that now strains to stay on two pages. What I liked, what I didn't, where you can watch: you have found the movie you've been looking for, and it won't take you a lifetime to see it.
Little Miss Sunshine
Year: 2006
Genre: Dark comedy
Rated: R (language, sexual/drug references)
Rotten Tomatoes Score: 91%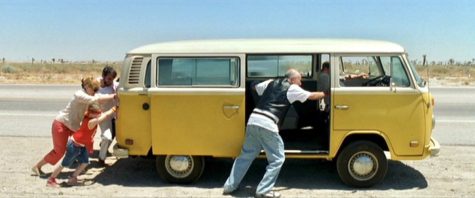 The Hoover family is not like other families. Richard Hoover is a struggling motivational speaker who cannot lift himself out of his extreme type A personality. His wife Sheryl is an stressed-out mother of two, who has just had her suicidal, gay, Proust-scholar brother and foul-mouthed, heroin-addicted, kicked-out-of-retirement-home father-in-law suddenly need a place to stay. Her teenage son, from a previous marriage, reads Nietzsche and has taken a vow of silence in hopes of it helping him reach his goal of being a fighter pilot. Her seven-year-old daughter Olive is a quirky, tube-sock wearing, aspiring beauty queen, the aspirations of which our story centers around. Throw this dysfunctional bunch into a yellow Volkswagen T2 Microbus headed to the "Little Miss Sunshine" beauty pageant in Redondo Beach, and you've got a story of comedic tragedy and radical self-acceptance.
What I liked: Little Miss Sunshine is a feat of tragicomedy. So many funny movies are super predictable; you don't need uniqueness to create humor, so many films stick to the tried-and-true. This film goes off-script in the best possible way. Viewers cannot relate to any of the characters, and yet somehow for that very reason we fall in love with them. I laughed, cried, and danced with the Hoovers, and something about this movie made me want to hop in a half-broken down VW bus and head to California. The dialogue is nearly perfect in its comedic timing, and the film manages to take a subject that could have been done horribly, horribly wrong -a children's beauty pageant- and turn it into a commentary on the hypersexualization of today's girls and the hypocrisy of the beauty industry. I was stunned in the most positive way, a sentence which honestly should have been the film's tagline.
What I didn't like: Dark comedies are not for everyone, so watch at your own risk. The jokes are almost all tragic, and if you feel that all serious issues should be taken seriously, this is not your film. Also, those serious issues cover a plethora of inappropriate and uncomfortable topics, like suicide, sex, drugs, death, poor self-worth, and financial struggle (the list could go on), so don't let the child actors and bright color scheme fool you into watching this with your younger family members.
Conclusion: Love it or hate it, Little Miss Sunshine is certainly a unique film. Sure, it's a little morbid. Sure, it's a little dark. Sure, "Superfreak"  dance numbers are a little scandalous. But this hilarious, moving film of "Let Olive be Olive"s and "High school? Those are your prime suffering years"s and "No one gets left behind!"s is one of my absolute favorite comedies of all time. It goes so far beyond its premise and serves to remind us of the beauty of chaos and the unspoiled self-acceptance of childhood, two lessons which I think we could all benefit from learning. This film is available for $3.99 with an Amazon Prime or Apple TV+ subscription.
Leave a Comment
About the Contributor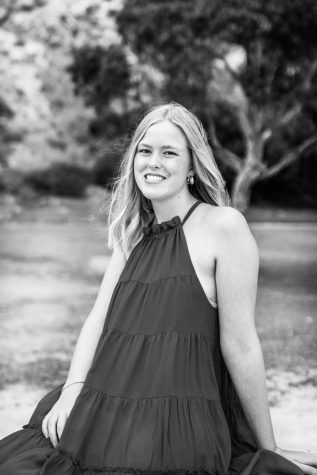 Annie Brown, Editor-in-Chief
Annie Brown is a senior at Homestead High School. She is passionate about education and community service, serving as a youth ambassador for the Ronald...