Movies everyone should see in their lifetime
Five years ago, in the study hall of my middle school cafeteria, I began to draft a list. I titled it "Movies EVERYONE Should See In Their Lifetime." I wanted everyone to fall in love with the films I adored, so I began to add all of my favorite movies to this small, half-a-google doc list. I started taking suggestions, and looking at today's list, I could still tell which movies were suggested by whom. This list became somewhat of my legacy. My friends quiz me on my claims that I know quotes from "every movie on the list" (which is only somewhat true), people I've barely even met already know about my list, and my Instagram polls get pretty heated when I claim Ethan Hunt is way better than James Bond. The natural next step was to share it with everyone, right? Every week, I go through a different movie that managed to make a list that now strains to stay on two pages. What I liked, what I didn't, where you can watch: you have found the movie you've been looking for, and it won't take you a lifetime to see it.
Juno
Year: 2007
Genre: Teen/Comedy
Rated: PG-13
Rotten Tomatoes Score: 94%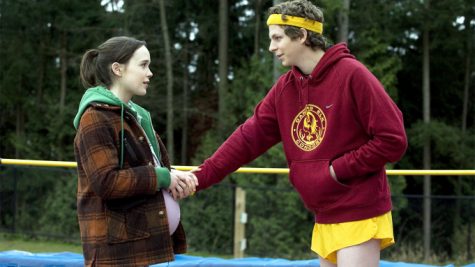 In this dysfunctional teen comedy, sixteen-year-old Juno MacGuff (Elliot Page) is a precocious, sardonic girl thrown for a loop when she finds out she is pregnant. The father of the child is her longtime friend, Paulie Bleeker (Michael Cera), who adores her despite her open indifference to him. After she wavers in her plans to abort the child, Juno begins looking for adoptive parents and finds the Loring Family in the Pennysaver. With the help of her father (JK Simmons) and stepmother (Allison Janney), Juno meets Vanessa Loring (Jennifer Garner), an eager and put-together woman thrilled at the prospect of becoming a mother, and her husband Mark (Jason Bateman), who is more relaxed and considerably less eager to have a child. Over the course of her pregnancy, Juno visits the Lorings often, and connects with Marc over their common love of punk rock and horror movies. However, an unwanted pregnancy is the least of Juno's concerns as she muddles through a whole nine months of confusion, drama, and self-discovery in this sharp and original film.
What I liked: I love an original comedy, and Juno is no exception. It takes what in theory should be this angsty, dark drama about a girl's struggles with an unwanted pregnancy and turns it into a quick and sarcastic comedy with a cool and relatable protagonist and a lovably dorky love interest. In teen films, we often think of the perfect princess and hunky heartthrob, played often by actors in their thirties, but Michael Cera and Elliot Page are refreshingly normal with their hoodies and sweatbands. The film was so quirky in a completely unabashed way, and all of the performances, from Allison Janney's fiercely protective Midwestern mom, to Olivia Thirlby's vulgar yet devoted best friend, reflect that bright feeling throughout.
What I didn't like: Juno is definitely… original. Like some of the other films I've discussed, like Little Miss Sunshine , Juno tackles some deep issues in a comical way. Teenage pregnancy, marital strife, abortion: no topic is too controversial for screenwriter Diablo Cody, and those touchier subjects can definitely scare viewers away. It also is pretty formulaic, which is endearing at many points, but ultimately unrealistic in a movie that promises us such normalcy.
Conclusion: Juno is a genuinely funny film. The story is fresh, the screenwriting unconventional, the performances perfect. Despite its dealings with controversial subjects (or maybe because of it), it is a favorite among teens everywhere just coming to grips with their impending adulthood. I loved every minute of it, and I frequently relive Juno's witty one-liners and blame this film largely for being the root of my appreciation of sardonic humor. Sweet, sharp, and oh, so, smart, Juno is an absolute must-watch for your teenage years. This film is available for free with a Hulu, Starz, or Amazon Prime subscription.
Leave a Comment
About the Contributor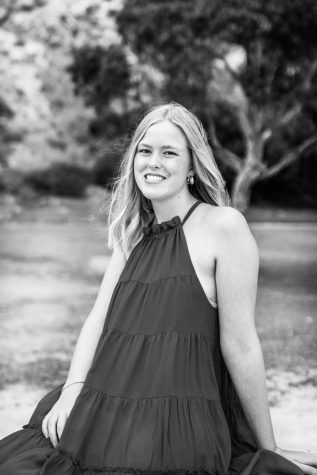 Annie Brown, Editor-in-Chief
Annie Brown is a senior at Homestead High School. She is passionate about education and community service, serving as a youth ambassador for the Ronald...