Movies everyone should see in their lifetime
Four years ago, in the study hall of my middle school cafeteria, I began to draft a list. I titled it "Movies EVERYONE Should See In Their Lifetime." I wanted everyone to fall in love with the films I adored, so I began to add all of my favorite movies to this small, half-a-google doc list. I started taking suggestions, and looking at today's list, I could still tell which movies were suggested by whom. This list became somewhat of my legacy. My friends quiz me on my claims that I know quotes from "every movie on the list" (which is only somewhat true), people I've barely even met already know about my list, and my Instagram polls get pretty heated when I claim Ethan Hunt is way better than James Bond. The natural next step was to share it with everyone, right? Every week, I go through a different movie that managed to make a list that now strains to stay on two pages. What I liked, what I didn't, where you can watch: you have found the movie you've been looking for, and it won't take you a lifetime to see it.
The Birdcage
Year: 1996
Genre: Comedy
Rated: R (language)
Rotten Tomatoes Score: 81%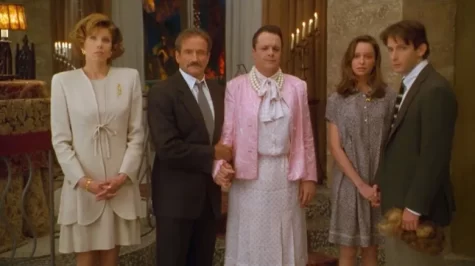 It's a tale as old as time, really: two young people from vastly different backgrounds fall in love, dealing with the strife of culture shock as two families become one. It's been done a million times, but never quite like in The Birdcage , Mike Nichols's cult classic based on the French play. For starters, the familial differences between Val Goldman and Barbara Keeley are as pronounced as they can possibly be. Val's father and father's partner own a drag club in Miami Beach, where the latter performs nightly as the singer "Starina." Barbara's parents, on the other hand, are the ultra-conservative Senator Kevin Keeley and wife Louise. Keeley founded the "Coalition for Moral Order," an anti-gay action group, but when it becomes entrenched in a political scandal, he must repair his image. The Keeleys decide that meeting the new in-laws is the perfect way to do that, and Val and Barbara work together to convince her family that the Goldmans are the picture-perfect, nuclear, Christian family, running into many hilarious obstacles in the process. The Birdcage , starring Robin Williams, Nathan Lane, and Christine Baranski, among others, is particularly iconic in the LGBTQ+ community, and has become a seminal film of American pop culture.
What I liked: Director Mike Nichols had some serious range. He was perhaps best known for 1967's The Graduate, a personal favorite of mine and an angsty tale of growing up and growing old. Among his other acclaimed films are Working Girl, Silkwood, Who's Afraid of Virginia Woolf? , and, in 1996, The Birdcage . In a career spanning decades, Nichols managed to cross from intense drama to ingenious comedy and back again, consistently producing crowd-pleasers. The Birdcage is no exception. It's delightfully campy, and the dynamic of Robin Williams and Nathan Lane is to die for. The film is pure comedy, but with the sweetest touches of drama throughout. It is, after all, the very complicated story of openly gay men compelled to hide themselves for the sake of someone they love, and handles that topic in a really meaningful way. That, and, of course, it is so funny.
What I didn't like: I feel like The Birdcage is one of those films that can be appreciated for what it was in 1996 with the understanding that in 2021, it absolutely could not be made. I could soliloquize about the strides the industry has made in the past twenty years in creating LGBTQ+ positive movies, about the importance of tolerance and accuracy in representation, but these are things we already know. Be prepared, when you're watching The Birdcage , to feel a little dissonance at some of the jokes; it's definitely over-caricturized. Also, this should be no real surprise, but the film is very liberal. If your politics lean more conservative, you've been warned.
Conclusion: The Birdcage is a delight. The ensemble cast packs a punch, the writing is stellar, the directing is perfect. Whether or not you'd like to forgive the outdated humour is up to you; I wouldn't fault anyone who took offense at the film. However, even if all but the most safe jokes were eliminated, the "I pierced the toast!" and the "I didn't realize John Wayne walked like that" are enough to leave me on the floor. This film, perfect for movie night, is available for free with a Hulu or HBO Max subscription and on YouTube and Amazon Prime starting at $3.99.
Leave a Comment
About the Contributor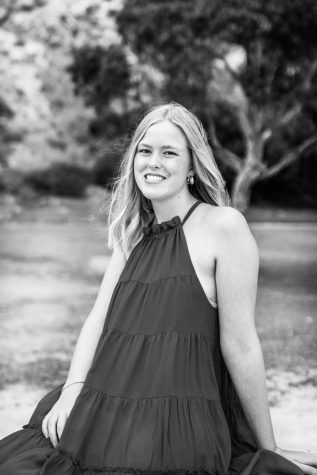 Annie Brown, Editor-in-Chief
Annie Brown is a senior at Homestead High School. She is passionate about education and community service, serving as a youth ambassador for the Ronald...