Movies everyone should see in their lifetime
Four years ago, in the study hall of my middle school cafeteria, I began to draft a list. I titled it "Movies EVERYONE Should See In Their Lifetime." I wanted everyone to fall in love with the films I adored, so I began to add all of my favorite movies to this small, half-a-google doc list. I started taking suggestions, and looking at today's list, I could still tell which movies were suggested by whom. This list became somewhat of my legacy. My friends quiz me on my claims that I know quotes from "every movie on the list" (which is only somewhat true), people I've barely even met already know about my list, and my Instagram polls get pretty heated when I claim Ethan Hunt is way better than James Bond. The natural next step was to share it with everyone, right? Every week, I go through a different movie that managed to make a list that now strains to stay on two pages. What I liked, what I didn't, where you can watch: you have found the movie you've been looking for, and it won't take you a lifetime to see it.
Roadrunner: A Film About Anthony Bourdain
Year: 2021
Genre: Documentary
Rated: R (language)
Rotten Tomatoes Score: 92%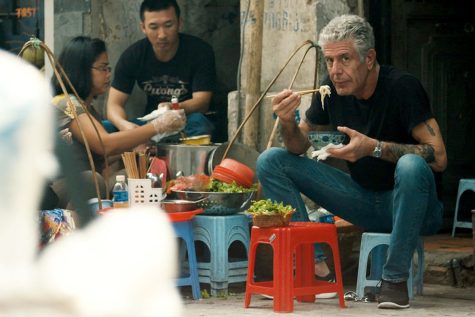 On June 8, 2018, renowned chef and television host Anthony Bourdain killed himself in a hotel room in France. This tragic fact has haunted Bourdain's friends and fans alike for the past three years. In Morgan Neville's newest documentary feature, we investigate the career of a celebrity who detested fame, a chef whose culinary talents were not his most impactful gifts, an addict who moved from one obsession to another, and a man who no one truly understood. From the words of his closest friends, his caring relatives, and, oddly enough, Bourdain himself (albeit in a deepfaked narration), viewers get a new perspective on the host of Anthony Bourdain: No Reservations and Anthony Bourdain: Parts Unknown in a way that can only truly be reflective.
What I liked: I have never, in the history of Movies Everyone Should See in Their Lifetime, added a documentary to the list. I have seen many wonderful documentaries in my life, but in general consider such real-life films to be fundamentally different from traditional feature films. However, Roadrunner is important enough to me that it deserved a spot. I'll spare the long story of my introduction to Tony (though you can read it here on my Letterboxd), but his shows were a fundamental part of my childhood and my becoming the person I am today. His prose, clever and moving, is what inspired me to write in the first place, and I always dreamed of working on the staff of his show. When he died, I was crushed. So when this movie came out, there was a certain catharsis for me and the rest of his most devoted fans, to finally get the whole story of this complicated person. The entire duration of the film, I was enraptured, hearing his voice again and disturbed, hearing for essentially the first time about his struggles with addiction and depression. Morgan Neville handled the complicated story so beautifully, and the testimonials from the people in Tony's life were incredibly moving.
What I didn't like: When Roadrunner first came out, nearly all of the headlines were about one thing: the voice. Neville made a bold creative choice, allowing Bourdain to narrate his own story through a "deep faked" AI voice. It received intense criticism because unless viewers knew beforehand, there was literally no way to tell that the narrator wasn't Anthony himself, which turned into something of an ethical dilemma. Are we really willing to raise the dead for the sake of art, to put words in Tony's mouth that he may not have actually said? I'm not sure. Additionally, the film was pretty aggressive in its attacks on Asia Argento, Bourdain's on-again, off-again girlfriend at the time of his death. Whether or not she actually bore any responsibility is up for debate, but it's clear the stance the film took.
Conclusion: I can think of very few films with which I am less objective than Roadrunner: A Film About Anthony Bourdain . I cannot imagine a scenario where I wouldn't have given this documentary a glowing review. Even with the AI voice, I got to hear Tony telling a story one last time. That alone was so meaningful, I almost didn't need Eric Ripert breaking down in tears talking about his beloved best friend, Ottavia Busia wondering how she possibly could have saved her ex-husband, Christopher Bourdain reminiscing on a picturesque childhood with his brother. It was not a heroic picture of a celebrity; it was an authentic picture of a man, and I feel so lucky to have even this small bit of closure for someone who never knew how important he was in my life, in the lives of so many. This film is available on YouTube and Amazon Prime starting at $5.99.
Leave a Comment
About the Contributor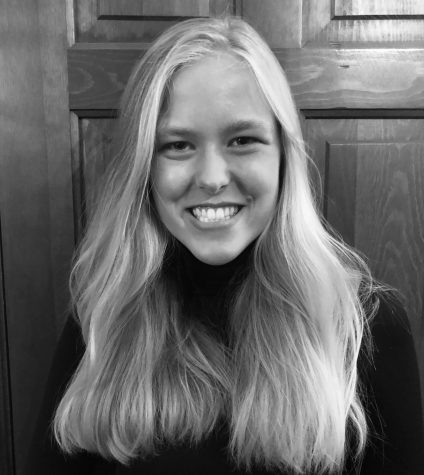 Annie Brown, Editor-in-Chief
Annie Brown is a junior at Homestead High School. She is passionate about education, maternal health, and cancer research, which is why she serves as president...