Movies everyone should see in their lifetime
Four years ago, in the study hall of my middle school cafeteria, I began to draft a list. I titled it "Movies EVERYONE Should See In Their Lifetime." I wanted everyone to fall in love with the films I adored, so I began to add all of my favorite movies to this small, half-a-google doc list. I started taking suggestions, and looking at today's list, I could still tell which movies were suggested by whom. This list became somewhat of my legacy. My friends quiz me on my claims that I know quotes from "every movie on the list" (which is only somewhat true), people I've barely even met already know about my list, and my Instagram polls get pretty heated when I claim Ethan Hunt is way better than James Bond. The natural next step was to share it with everyone, right? Every week, I go through a different movie that managed to make a list that now strains to stay on two pages. What I liked, what I didn't, where you can watch: you have found the movie you've been looking for, and it won't take you a lifetime to see it.
The Adventures of Tintin
Year: 2011
Genre: Adventure
Rated: PG
Rotten Tomatoes Score: 74%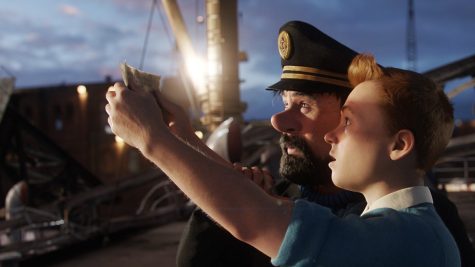 The Unicorn is a real ship, but it piques the interest of young journalist Tintin as a miniature model. He is not the only one. As it turns out, the ship in a bottle holds secrets bigger than the flea market where Tintin discovers it; secrets of family rivalry and sunken treasure. Our curious protagonist and his precocious dog Snowy then find themselves wrapped up in mystery, traveling from Morocco to the open seas in search of the truth, finding all sorts of wild characters in this animated adventure story based on the Hergé comics.
What I liked: This is among the best kids movies I have seen in a long time. Any time I see it on television, my family gets excited and opts to watch it together. Many films made for kids choose to simplify a story to inane dribble in order to cater to the perceived intelligence level of their audience. Spielberg's The Adventures of Tintin does none of that, instead softening a complex story in a way that keeps its lovely sense of adventure while making it feel very kid-oriented. It feels like the bright imaginary stories that children invent in their minds; sprawling cities, vast deserts, and just a touch of pirate lore; an instant classic.
What I didn't like: The writing is lacking. The plot is safe. Basically, everything that makes adults (and teens) watch movies made for adults and not children is present in this movie. It's a hero's journey without too much diversity or depth. There are also approximately two women in the whole film. This definitely could be in vein with the author of the comic, Hergé's, writing. Hergé wrote many horribly offensive Tintin comics, and political groups since the advent of the comics have claimed or renounced Tintin as a poster boy of extreme conservative politics. Of course, this film carries none of the problematic implications of the original work, but it is something creators must consider if hoping to franchise.
Conclusion: The Adventures of Tintin will always be a beloved part of my childhood. Though researching the film now brings up more issues, both political and film-related, I don't think I have it in my heart to dislike. It really is the swashbuckling, thrilling adventure story we all dreamt of as children, a brave reporter solving mysteries with his beloved dog in tow. This film is available for free with a Hulu or Amazon Prime subscription.
Leave a Comment
About the Contributor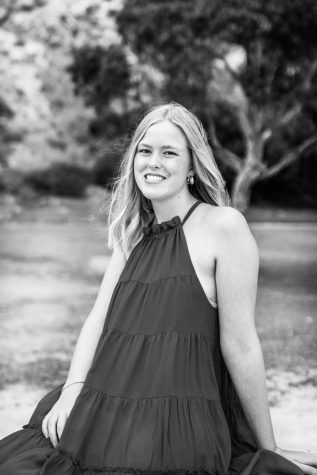 Annie Brown, Editor-in-Chief
Annie Brown is a senior at Homestead High School. She is passionate about education and community service, serving as a youth ambassador for the Ronald...