Movies everyone should see in their lifetime
Four years ago, in the study hall of my middle school cafeteria, I began to draft a list. I titled it "Movies EVERYONE Should See In Their Lifetime." I wanted everyone to fall in love with the films I adored, so I began to add all of my favorite movies to this small, half-a-google doc list. I started taking suggestions, and looking at today's list, I could still tell which movies were suggested by whom. This list became somewhat of my legacy. My friends quiz me on my claims that I know quotes from "every movie on the list" (which is only somewhat true), people I've barely even met already know about my list, and my Instagram polls get pretty heated when I claim Ethan Hunt is way better than James Bond. The natural next step was to share it with everyone, right? Every week, I go through a different movie that managed to make a list that now strains to stay on two pages. What I liked, what I didn't, where you can watch: you have found the movie you've been looking for, and it won't take you a lifetime to see it.
Dune
Year: 2021
Genre: Sci-fi/Adventure
Rated: PG-13
Rotten Tomatoes Score: 83%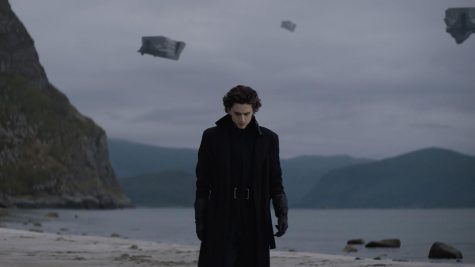 Paul Atreides is a boy with a terrible, but unexplained purpose. He is the son of both a duke and a Bene Gesserit woman, heir to powers unimaginable. When House Atreides is gifted Arrakis– the richest planet in the universe–by the Emperor, it seems like things are looking up for this noble, mighty clan. However, as Paul will soon learn, things are never as they seem. A test of phantomed pain, a mission doomed by dreams, a mysterious desert people, and, at the center of it all, the whisper over Arrakis, over the universe, of a messiah. This delayed 2021 release is directed by acclaimed epic creator Denis Villeneuve and stars actors including Timothée Chalamet, Zendaya, Rebecca Ferguson, Oscar Isaac, and Stellan Skarsgård, among others.
What I liked: Frank Herbert's 1965 novel by the same name is one of my favorite books of all time. Thus, I had very high expectations for this film as an adaptation first and foremost. Among the many subjects that Herbert offers, Villeneuve clings most to the relationship between messiahs, religion, and power, and to the idea of colonialization as it relates to indigenous groups and their land. These two happened to be my favorite themes from the book, so I felt the adaptation was very loyal to the source material. I also loved the scope of cinematography, since it avoided the overly CGI-ed sets prevalent in many space-set films. The desert scenes in particular, shot in Jordan, were immaculate. Also, I felt that the costume and set design were absolutely incredible in a realm where they may have been overlooked; Jacqueline West managed to evoke the ultramodernity of the far-future era while drawing from the religious, medieval/feudal feeling of the story.
What I didn't like: As with many adaptations, movie Dune lost some important components of book Dune, most notably the ecology themes that pervade the entire novel. Since Herbert was an environmentalist, leaving out his ideas about environmental destruction seemed pretty major. Also, the film made a mistake that I feel is common to many of Villeneuve's works: choosing epic cinematography and sound over actual narrative substance. In his decision to split the original novel into two films, Villeneuve took a risk that I'm still not sure paid off. A booming score and looming set never quite makes up for what's missing in plot, and I hope the sequel will include more action and interaction.
Conclusion: Dune got surprisingly mixed reviews, considering its level of anticipation in both the film community and in popular culture overall. As for me, I adored the film; it was everything I wanted. The acting was perfect, especially Chalamet as the sensitive but powerful protagonist. It was lovely as an adaptation, but even more beautiful as a film in its own right, and I await the sequel with the same eager anticipation with which I awaited this installment. This film is available still only in theatres, but will be available for home viewing January 11, 2022.
Leave a Comment
About the Contributor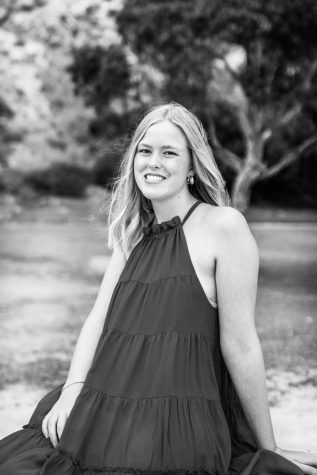 Annie Brown, Editor-in-Chief
Annie Brown is a senior at Homestead High School. She is passionate about education and community service, serving as a youth ambassador for the Ronald...