Movies everyone should see in their lifetime
Four years ago, in the study hall of my middle school cafeteria, I began to draft a list. I titled it "Movies EVERYONE Should See In Their Lifetime." I wanted everyone to fall in love with the films I adored, so I began to add all of my favorite movies to this small, half-a-google doc list. I started taking suggestions, and looking at today's list, I could still tell which movies were suggested by whom. This list became somewhat of my legacy. My friends quiz me on my claims that I know quotes from "every movie on the list" (which is only somewhat true), people I've barely even met already know about my list, and my Instagram polls get pretty heated when I claim Ethan Hunt is way better than James Bond. The natural next step was to share it with everyone, right? Every week, I go through a different movie that managed to make a list that now strains to stay on two pages. What I liked, what I didn't, where you can watch: you have found the movie you've been looking for, and it won't take you a lifetime to see it.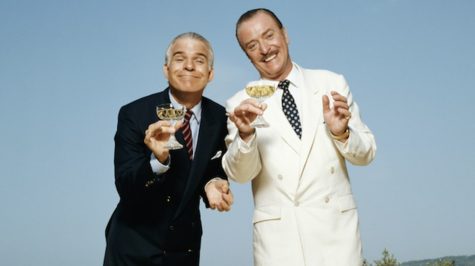 Dirty Rotten Scoundrels
Year: 1988
Genre: Crime/Comedy
Rated: PG
Rotten Tomatoes Score: 88%
Freddy Benson isn't a humble man. When on a train to the French Riviera, he brags of his conman's conquest, much to the interest of fellow swindler Lawrence Jamieson. Jamieson is everything Benson is not; suave, debonair, and tastefully rich. However, both men have the same problem: the "Jackal." Tales of the mysterious con artist pepper papers all over the city, and neither Freddy nor Lawrence want such a skilled rival on their turf. But who is this mysterious "Jackal?" It could be either of them, because in their field of work, nothing is ever as it seems. Eventually the two rivals make a bet; a single mark, big con, winner-takes-all, loser leaves town forever. Acting greats Steve Martin and Michael Caine join forces in this brilliant and hilarious 1984 heist comedy.
What I liked: Growing up, I watched this movie constantly. I loved the little jokes and innuendos, the twists and turns, and the overall genre-bending beauty of the film. Often, heist movies are buttoned-up and severe to the point where the directions must have been convinced that only the most intense films shot in the apparent middle of night could be worthy of acclaim. Dirty Rotten Scoundrels subverts all of these expectations, a clear and direct physical comedy in a satirized world of foolish riches. Steve Martin and Michael Caine, kings of the 20th century acting scene, devise some of their best comedy and Glenne Headly, in what appears to be among her only high-profile roles, delivers as ditzy heiress Janet Colgate.
What I didn't like: Though a decade ago, I saw Dirty Rotten Scoundrels as magical and genius, recent watches have tarnished that gold a bit. Some of the film's depictions of people with physical and learning disabilities are dated at best, and it's important to note that no films, even comedies, should use harmful stereotypes to further plot. Also, as with many comedies of the era, the plot is a little cliché, the moves a little too timed, and the plot just too zany to be plausible.
Conclusion: In my opinion, Dirty Rotten Scoundrels is just about the perfect comfort film for a family movie night. The set design is delightful, the acting immersive and hilarious, and the plot eccentric and sweet. No tears–unless they're from laughing too hard at the Dr. Emil Schaffhausen scene– and no emotional turmoil for a lovely little Frank Oz flick sure to fit nicely into your film repertoire. This film is available for free with a Hulu or HBOMax subscription, or on YouTube starting at $3.99.
Leave a Comment
About the Contributor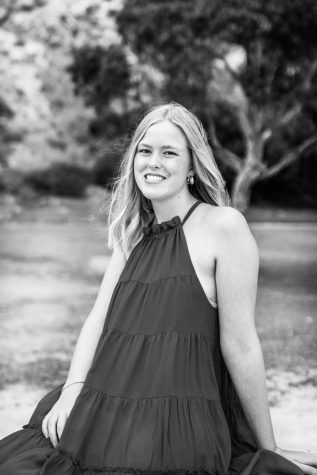 Annie Brown, Editor-in-Chief
Annie Brown is a senior at Homestead High School. She is passionate about education and community service, serving as a youth ambassador for the Ronald...