Movies everyone should see in their lifetime: The Academy Awards
This 94th Academy Awards, we seek to illuminate the Best Picture Nominations and establish them as some of the best films of the year. Each day, the reviews for two movies will be published, written by various movie-loving members of the Homestead community. Today's featured nominees are West Side Story and Don't Look Up!, reviews written by Blair Martin, senior, and Nicholas Schueller, social studies teacher, respectively.
West Side Story
Genre: Musical
Rating: PG-13
Rotten Tomatoes Score: 92%
Nominated For: Best Picture, Best Supporting Actress (Ariana DeBose), Best Director, Best Cinematography, Best Production Design, Best Costume Design and Best Sound.
With the swish of jewel-toned skirts, the glittering skyline of New York City blossoming in the background, and the melodious sound of Leonard Bernstein's score and Stephen Sondheim's lyrics working in tandem, Steven Spielberg's reimagining of the 1961's seminal classic West Side Story has soared past the expectations of what a cinematic remake looks like into a new, thrilling realm. West Side Story is currently nominated for seven Academy Awards.
What I liked: The film skillfully honors the theatrical roots of the story by hiring a cast of performers that were well versed in the art of musical theater. This choice is a surprisingly unorthodox one for musical films—in recent years, successful Hollywood musicals like La La Land have hired established A-List stars who encourage moviegoers to buy tickets for the movie but who also undergo months of theatrical training to become the performers that the films need. By offering its gravity to experienced figures like Ariana Debose, Mike Faist, and Rachel Zegler—who got the role at the age of 17 just months after the curtain closed on her high school musical—the film remained grounded in authenticity. With such an experienced cast at the helm of the 2021 adaptation, all of Spielburg's deviations away from the original film land gracefully. "America" was an early morning flashmob in the streets rather than an intimate midnight rooftop number, the film was set in the gritty semi-demolished landscape of the Upper West Side rather than the picturesque Midtown neighborhood. These changes granted Spielburg's career-long dream of creating a movie musical while simultaneously living up to the joyous nature of the genre and demonstrating the superb craftsmanship for which he is so renowned.
What I didn't like: Amidst the sea of skilled performers dancing, singing, and acting across the screen there was one actor who stuck out like a sore, lackluster thumb: Ansel Elgort. The 28-year-old's acting chops have been previously lauded in films like The Fault in Our Stars and Baby Driver , so his place as a leading man in a musical was viewed as plausible. However his placid presence on-screen proved otherwise for many of those who saw the film. Elgort's lackluster performance came in light of the man's sexual assault allegations. These allegations kept several audience members from seeing the movie in theaters and cementing it as a box office success despite the fact that all of the other elements of the film labeled it as one of the strongest of the year. Alongside Zegler, Faist, and Moreno, Elgort unfortunately was not able to keep up in terms of skill, and that deficit led to certain parts of the film falling flat when they otherwise would have excelled.
Conclusion: West Side Story's 64-year-old story is elevated to a new place with the undeniable zest of Spielberg's creative vision, the tactile dedication of the film's crew, and the show-stopping performances that the majority of its cast delivered. On Sunday, supporting actress Ariana Debose will likely take home the Academy Award for her performance as Anita just as Rita Moreno did 60 years ago and conclude her award's season sweep on the Oscars stage. The fate of the film's other nominations are trickier to predict. Some have said that the film is one of Spielberg's best and thus will earn him his second Best Director award and potentially catapult the entire film into the Best Picture race; however, others commend the artistic strength of the film while celebrating new cinematic stories like Coda and Power of the Dog . Only time will tell if the film can repeat history and walk away from the ceremony as the lead honoree once more. The film is available to stream on Disney+.
Don't Look Up!
Year: 2021
Genre: Comedy
Rating: R
Rotten Tomatoes Score: 55%
Nominated for: Best Picture, Best Original Screenplay, Best Score, Best Editing
Introduction: Don't Look Up!, because there is a comet heading towards Earth! Leonardo Dicaprio and Jennifer Lawerence play two exhausted scientists who are trying to convince the world that it is about to end. Writer/director Adam McKay (Anchorman, Step Brothers, The Big Short, and Vice) has turned his satirical eye on the world of fake news and anti-intellectualism. The film is a send up of the news media of today, how politics are covered, big media, anti-science rhetoric, celebrity and tech-bro/entrepreneurship worship as a metaphor to talk about climate change and political denialism. It's satire folks! But how do you satirize a world that feels more and more absurd? The movie follows our two scientists through the stages of grief as they try to deal with the world ending, and in the end we have to reckon that all results are possible, even the catastrophic ones. Not all stories get their happy endings!
What I liked: I liked is that this is an original movie, we don't get many of those anymore. Look around and you'll see studios pumping out remakes, sequels, and adaptations as the main drivers of movie culture today. The performance by Dicaprio is moving and convincing. He has a couple of monologue scenes that we might see played in 20-30 years and comment on how right he was, à la Howard Beale in Network (I'm mad as Hell and I'm not going to take this anymore) The spot on characterizations of the morning talk show hosts by Tyler Perry and Cate Blanchett, the Elon Musk/Mark Zuckerburg meld by Mark Rylance were the moments when the satire hit perfectly.
What I didn't like: My biggest gripe is that this movie isn't very funny and about a half hour too long. It has its funny moments, but you saw those in the trailer. What it could have used was the writers of Veep to come in and punch up the dialogue a bit. This movie felt really messy to me. It had too large of a cast and too many different side stories and it muddles its messaging a bit. When I think specifically about McKay's movie Vice, I thought he had perfectly taken something that was real and was able to find the right way to use satire to tell a story. He did it so well that many people actually misread the movie. When I think about Don't Look Up, I feel like it was a bit of a swing and a foul ball. There was some contact, but the runners didn't advance.
In conclusion: I think that this is a movie that is worth watching and talking about, but I don't think that this is a particularly good movie. But taking a step back I think that to feel negatively about this film is almost the actual point: your negative feelings don't matter if the world is ending! Sadly, we might look back at this in 10 years and realize this is the Dr. Strangelove of our time and how on point this actual movie actually was. Or we might not because we might not be able to. This film is available for free with a Netflix subscription.
Leave a Comment
About the Contributors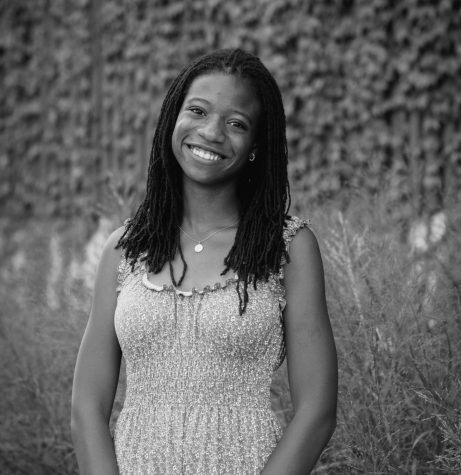 Blair Martin, Assistant Editor
Blair Martin is currently a senior at Homestead High School. She's beyond psyched about continuing her work in the pubs lab and using the lessons she...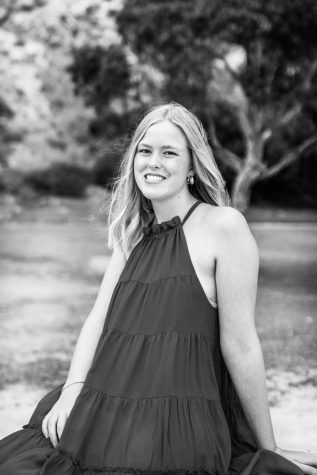 Annie Brown, Editor-in-Chief
Annie Brown is a senior at Homestead High School. She is passionate about education and community service, serving as a youth ambassador for the Ronald...