Movies everyone should see in their lifetime: The Academy Awards
This 94th Academy Awards, we seek to illuminate the Best Picture Nominations and establish them as some of the best films of the year. Each day, the reviews for two movies will be published, written by various movie-loving members of the Homestead community. Today's featured nominees are Licorice Pizza and CODA, reviews written by Ben Usatinsky, senior, and Olivia Cagle, senior, respectively.
Licorice Pizza
Year: 2021
Genre: Romance/Drama
Rating: R (language, sexual material, and some drug use)
Rotten Tomatoes Score: 90%
Nominated For: Best Picture, Best Original Screenplay, Best Director
Paul Thomas Anderson's Licorice Pizza is not a conventional romantic comedy in any fashion. Though, in a sense, it does tell the story of a boy and a girl who fall in love, fall out of it, and fall back into it, their relationship deals with a much more consistently rocky reality. Its unorthodoxy begins from the first moment they meet; rarely does a love story center around a 25-year-old school photographer and a 15-year-old high schooler. The two, Gary and Alana, embark on unusual adventures throughout the 1970s, beginning from his attempts at becoming a movie star to his many business endeavors. Alana follows him the whole way through, at first as his chaperone, when Gary's parents are unavailable for a press tour he is a part of. Gary, with his natural flair for business, opens up a water bed company, at which point he's strung Alana on his finger, eclipsing her in power. From this point forth, their power dynamic becomes much more complicated, as the two grow up from what was originally a young, naive love (one they, almost pompously, thought of as Romeo-and-Juliet-esque) to a much more layered relationship. This relationship serves as a backdrop for all of the moments of the film, an epic depiction of growing up.
What I liked: Whatever anyone thinks of the plot and characters themselves, the film's originality and uniqueness cannot be denied. Paul Thomas Anderson completely flips the script on what audiences expect in a movie of this genre. He does this so effectively that, by the resolution, when Gary and Alana should theoretically cross romantic paths again, we simply lay back with our popcorn and understand that this is not that kind of movie…only for Gary and Alana to do just that, running into each other's arms like audiences have seen a tired number of times. And yet, it works. Perhaps the aspect of the film that is most enjoyable, however, is the comedic sprinkles interlaced throughout the movie. Though mostly in the form of extreme awkwardness and pop culture references, the funniest person in the cast, as well as the funniest character, is Maya Rudolph's Gale. Her role may have been granted nepotistically (Rudolph is partners with Anderson) but it doesn't diminish her brilliant comedic performance. I certainly hope to see more of her in his movies, especially in the trademark Anderson comic relief character. Throughout the film, many comedic elements alleviate the long, drawn out scenes that deal with business transactions and politics and all sorts of blah-blah-blahs. Most notably, a fictionalized version of the constantly angry and far-too-proud-of-dating-Barbra-Streisand 70s film producer Jon Peters, played by Bradley Cooper, who sporadically rages out at Gary and threatens people with fire and gas, is hysterical.
What I didn't like: Frankly, what I didn't like about the movie was how "regular" the characters looked. Considering people's concerns were with the movie's racial insensitivities and glorification of an objectively inappropriate relationship, my gripe may seem out of place. But since the only other thing I disliked about the movie (at least to a degree worth writing about) is its pacing, and I am in no way knowledgeable enough on the concept of "screenplay pacing" to write about it, I have to resort to writing about my only other significant criticism. The two leads were simply too ugly to be movie stars. Plain-looking actors belong in live theatre, and to return to the majestic world of cinema after two harrowing years of quarantine only to watch an awkward-looking couple interact the way they did was disappointing. All kidding of course, but it does make me think about how significant a role a cinematic couple's attractiveness can play for the audience of a film. Considering Hollywood is fond of cash-grabbing remakes, and Licorice Pizza will likely be lucky enough to be regurgitated into just that in five or six years, the movie will probably live up to its potential when it's recast with actors who are easier on the eyes. Or, if worse comes to worst, Paul Thomas Anderson can animate it.
Conclusion: All in all, the film manages to be topical by twisting the familiar coming-of-age romantic comedy, despite being set in a decade that audiences have witnessed on screen so many times. This film is available on Apple TV+ and YouTube starting at $5.99.
CODA
Year: 2021
Genre: Drama
Rating: PG-13
Rotten Tomatoes Score: 95%
Nominated For: Best Picture, Best Adapted Screenplay, Best Supporting Actor (Troy Kotsur)
Ruby is the only hearing member of her family, and she is a source of support for them through her work with their fishing business. She discovers a love for singing and faces conflict within herself as she decides whether to pursue her dream or help those she loves in this moving portrait of a unique family dynamic.
What I liked: This movie was just the right mix of everything. The subject matter is incredibly serious, yet director Sian Heder made sure to keep things light. The last 20 minutes of the film pulled at my heartstrings and I was bawling along with Ruby's parents. This mix of comedy, drama, high stakes, and emotion leaves the audience feeling satisfied; it's truly a well rounded film. Additionally, what would a well rounded film be without great performances? The supporting cast outdid themselves in this film and allowed Ruby's character to shine. Specifically, Troy Kotsur (who plays Ruby's father, Frank Rossi), was a powerful presence on screen and his role in the film is truly the cherry on top. Again, I found myself wiping tears during his scenes in the third act. He is truly an incredible actor. Of course, the representation of the deaf and hard of hearing community here is sensational. After Sound of Metal's success, the community has gained more and more momentum and exposure, telling stories of human connection and even sometimes of the lack thereof. Showing a mostly deaf family running a successful business and swiping on Tinder at the dinner table breaks stigmas surrounding deafness in small and large ways, which I find exciting. As Marlee Matlin, who plays Ruby's mother, said in a cast acceptance speech at the SAG Awards, "This validates that we, deaf actors, can work just like anybody else!"
What I didn't like: As moving and beautiful as the story and performances were, I am a little shocked that this got a Best Picture nomination. Aside from the supporting cast, I felt that the lead actress fell short in her performance. It was reminiscent of a Disney Channel Original Movie, clashing unpleasantly with the serious subject matters at hand. Paired with multiple unrealistic factors (for example, I know there is no way her parents and her music teacher would be able to watch and influence her BERKLEE AUDITION), the movie is not a heavyweight contender for the title in my opinion. It is a beautiful story, don't get me wrong, but unfortunately was only Best Picture material in the second half. The entire first half of the movie left me almost not wanting to finish the film. All of the cringey acting from our lead and the lack of greatness in the first half brought me to a question that I think we should all try to answer: What makes a Best Picture? For me, the only way this film could have gotten nominated was the story. Many awards shows have crowned CODA with cast ensemble awards and best film awards, so we will just have to wait and see who the Oscars dub as the Best Picture. I will not be shocked if CODA takes home the gold (statue), but I know there are better films competing with it.
Conclusion: Overall, CODA is a good movie. It's great to watch with the family and is pretty appropriate for most audiences. I suggest taking a break at the halfway point to grab tissues and shake out all the issues you might have with the first half in order to prepare yourself for an incredible second half. I am surprised at its Best Picture nomination, all the others I understand, but to me, this is not the year's best film. It fell short in connecting me to the characters until the last minute which I personally didn't enjoy. What I did enjoy was the deaf representation in a positive and successful way, which will undoubtedly pave the way for more and more films. Give it a watch on Apple TV+.
Leave a Comment
About the Writers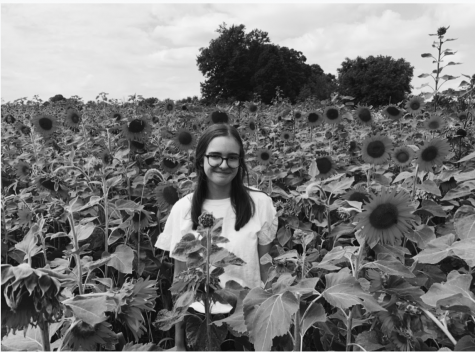 Olivia Cagle, Assistant Editor
Olivia Cagle is a junior at Homestead. She is dedicated to her board positions in clubs such as GEMS, Film club, She's the First, and WE club, and she...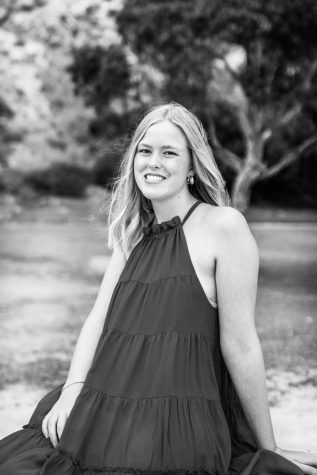 Annie Brown, Editor-in-Chief
Annie Brown is a senior at Homestead High School. She is passionate about education and community service, serving as a youth ambassador for the Ronald...