Movies everyone should see in their lifetime: The Academy Awards
This 94th Academy Awards, we seek to illuminate the Best Picture Nominations and establish them as some of the best films of the year. Each day, the reviews for two movies will be published, written by various movie-loving members of the Homestead community. Today's featured nominees are The Power of the Dog and King Richard, reviews written by Ana Jaquez Zarate, senior, and Annie Brown, senior, respectively.
Year: 2021
Genre: Western/Drama
Rating: R (sexual content/nudity)
Rotten Tomatoes Score: 94%
Nominated for: Best Picture, Best Director, Best Actor (Benedict Cumberbatch), Best Supporting Actor (Kodi Smit-McPhee), Best Supporting Actor (Jesse Plemons), Best Supporting Actress (Kirsten Dunst), Best Adapted Screenplay, Best Cinematography, Best Original Score, Best Production Design, Best Film Editing, Best Sound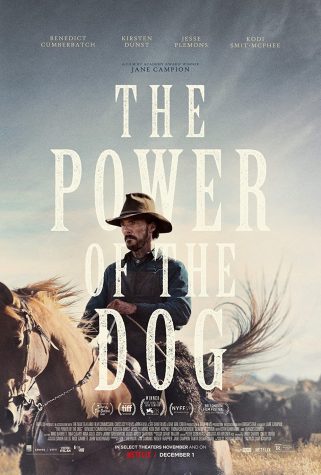 The Power of the Dog, based on the 1967 novel of the same name is not the typical Western. Jane Campion's film trades the typical gun-slinging violent tropes for a less plot-heavy storyline. Not fast-paced, as typical westerns are, the film subverts expectations and instead unfolds a story between beautifully complex characters.
What I liked: Benedict Cumberbatch's stellar performance as Phil, a 1920s cattle rancher, provides an insight into masculinity. Cumberbatch's performance is eerie and uncomfortable, mirroring Phil's feelings about his own masculinity. The hard, stoic appearance eventually reveals the softer side of masculinity. Peter, a young aspiring doctor, is exactly the opposite. Tall, lanky, and effeminate, Peter becomes the ultimate 'man'. An unfolding relationship between the two is carries the film into its greatness. The two's quiet friendship reveals humanity's complexities. Not to be overlooked, the incredible performances by Kirsten Dunst and Jesse Plemons offer narratives of their own. Although the hard-yet-actually-sensitive trope has been portrayed numerous times, The Power of the Dog is so much more than a story of a crisis in masculinity, and at the same time, so much less. The film's subtle queer plot lines can be easy to miss and creates a plethora of questions. The film strays from its predecessors of Brokeback mountain, and other journeys into masculinity. Its ambiguous nature leaves questions unanswered.
What I didn't like: Critics might disagree with its ambiguous plot and slow burn style, but there's no denying that it pairs beautifully with the realities of life. Real stories of masculinity and queer acceptance are hardly loud and brash. The silent panicked faces, quick glances elsewhere, and a soundtrack that oftentimes speaks for the characters embodies the subtlety of discovery.
Conclusion: The Power of the Dog is a compellingly subtle film about family, masculinity, and queerness told through Cumberbatch's eerie, yet oscar-worthy performance. This film is available with a Netflix subscription.
King Richard
Year: 2021
Genre: Sports/Drama
Rating: PG-13
Rotten Tomatoes Score: 91%
Nominated For: Best Picture, Best Actor (Will Smith), Best Supporting Actress (Aunjanue Ellis), Best Original Screenplay, Best Film Editing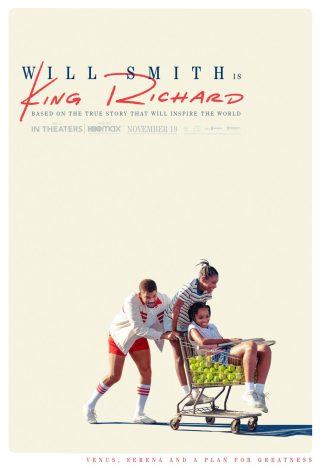 Richard Williams has a plan. Before his two daughters, Venus and Serena, were born, it was already drafted and woven into the folds of their family. His girls are going to make history; they will be the greatest tennis players in the world. However, even the best laid plans–even Richard Williams's plans–take a little more than planning to stay on track. In this mostly-true tale of fame, dedication and family, director Reinaldo Marcus Green crafts an unexpected biopic of a man both hero and villain.
What I liked: I love a sports movie, and King Richard is no exception. In fact, its unique storytelling style subverts many tired tropes of the genre, which makes it sometimes better than a traditional sports movie. The story of Venus and Serena Williams is so iconic that I was worried the content would feel dry, but even as a lifelong tennis fan I was on the edge of my seat the entire film. Tennis movies are also surprisingly difficult to make, and the cinematography and sound editing captured the intensely competitive nature of the game beautifully. Oracene "Brandi" Williams was also wonderfully portrayed by Oscars newcomer Aunjanue Ellis in what was to me the most captivating performance of the film.
What I didn't like: Will Smith as Richard Williams himself is the weakest part of this film. I was so convinced that his performance wouldn't be "Oscar bait," that he was finally getting that career-awaited nod from the Academy, but he just fell short. Even playing an extremely dramatic character, I felt the performances of the more understated female characters were stronger. This brings me to my next point: why were the female characters so understated? I understand the idea of telling important true stories through the eyes of other players in the tale, but in a story as chock full of powerful women as that of the Williams sisters, choosing to center the film around Richard Williams seems a little inconsiderate.
Conclusion: Due to Richard Williams's relative media infamy, I was hesitant to even watch King Richard. However, after hearing of the support of the movie from both Williams sisters, I decided to give it a chance, and I'm glad I did. In King Richard, Richard Williams is no benevolent hero. He is a complicated man, torn between devotion to his family and his personal struggles in a world where most men die forgotten. The film wrestles with issues so much bigger than tennis–race, gender, growing up, growing old–and that alone makes it among the most captivating of the year. I'm looking forward to seeing how it does at the Academy Awards, especially in the acting categories. This film is available for free with a Hulu or HBO Max subscription.
Leave a Comment
About the Contributor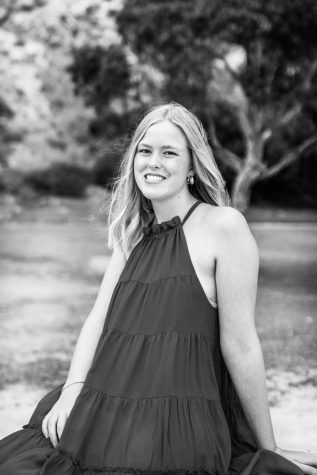 Annie Brown, Editor-in-Chief
Annie Brown is a senior at Homestead High School. She is passionate about education and community service, serving as a youth ambassador for the Ronald...