Movies everyone should see in their lifetime
Four years ago, in the study hall of my middle school cafeteria, I began to draft a list. I titled it "Movies EVERYONE Should See In Their Lifetime." I wanted everyone to fall in love with the films I adored, so I began to add all of my favorite movies to this small, half-a-google doc list. I started taking suggestions, and looking at today's list, I could still tell which movies were suggested by whom. This list became somewhat of my legacy. My friends quiz me on my claims that I know quotes from "every movie on the list" (which is only somewhat true), people I've barely even met already know about my list, and my Instagram polls get pretty heated when I claim Ethan Hunt is way better than James Bond. The natural next step was to share it with everyone, right? Every week, I go through a different movie that managed to make a list that now strains to stay on two pages. What I liked, what I didn't, where you can watch: you have found the movie you've been looking for, and it won't take you a lifetime to see it.
Slumdog Millionaire
Year: 2008
Genre: Drama/Romance
Rated: R (language, violence)
Rotten Tomatoes Score: 91%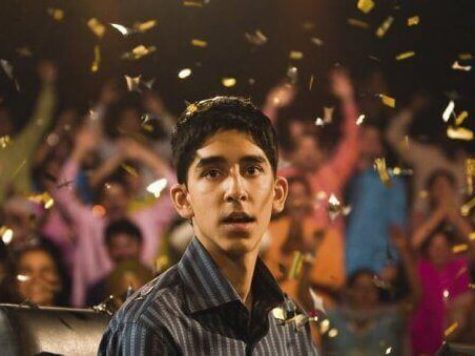 The Best Picture winner at the 2009 Oscars, Slumdog Millionaire is a unique drama: part fairytale, part documentary, and completely riveting. Jamal Malik is an eighteen-year-old guest on India's version of "Who Wants to Be a Millionaire," slowly climbing up the game winnings, answering seemingly impossible questions correctly. The movie asks us, how can this man, raised in the slums of Mumbai, never educated, completely beyond any reach of any caste, come this close to winning 20 million rupees? The choices:
a. He cheated.
b. He's lucky.
c. He's a genius.
d. It is written.
This Danny Boyle stunner is an emotional rollercoaster filled with vibrant color, artistic camerawork, and even a Bollywood dance number in the credits. The incredibly popular film offers a look into India's complex relationship with poverty we have never seen before.
What I liked: In my favorite book, The Alchemist , author Paulo Coelho writes about an Arabic word: maktub . "It is written." That fable deals with the themes of love and fate in much the same way that this film does. That phrase, that word, has become deeply meaningful in my life, but I think "it is written" is something of a universal concept, and a reason why Slumdog Millionaire is still so widely loved today. Beyond that, the performances are exceptional, and Boyle's unconventional style of filmmaking, though often unpopular, is really fitting for this movie with its Bollywood influences and fast-paced sequences.
What I didn't like: When it comes to the social issue of poverty in India, Slumdog Millionaire takes a very middling approach, which is either a perfect decision or a twofold mistake. On one hand, many have criticized the film for being "poverty porn," a recent buzzword that centers around creations in which rich artists exploit impoverished people for commercial emotional appeal. Others, however, felt that the Hollywood ending and "rags to riches" storyline was too clean of a plot for an issue as deep-seated and painful in India as caste disparity. By choosing a show-the-poverty-but-write-it-like-a-fairytale approach, Slumdog Millionaire must take criticism from both sides, but maybe staying centrist is what has made the film stay afloat in an increasingly critical time when many similar films have been cancelled by popular culture. Even so, some known figures, including Salman Rushdie, have criticized the movie, so maybe its time is also coming to an end.
Conclusion: Though it comes with baggage just as complex as its subject matter Slumdog Millionaire is a truly unparalleled story of one man's unceasing journey to reconnect with his soulmate. The fact that it won eight academy awards (one of only 15 films to do so, ever) is just a testament to its all-around exceptionality. It dazzles and fully encapsulates that "Hollywood touch" from which many films are turning away… and perhaps for good reason. Though it remains popular now, its longevity is called into question by some of the criticism it has garnered for reinforcing Western stereotypes of India. Will Slumdog Millionaire survive as an iconic film of the 21st century? Or will its unethical choices force it out of the spotlight? I suppose that it is written, after all. This film is available for free with a Cinemax subscription or on Amazon Prime and YouTube starting at $3.99.
Leave a Comment
About the Contributor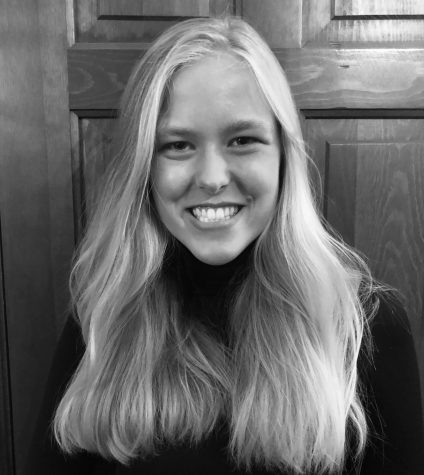 Annie Brown, Editor-in-Chief
Annie Brown is a junior at Homestead High School. She is passionate about education, maternal health, and cancer research, which is why she serves as president...