How to Analyze an Individual Stock
Hang on for a minute...we're trying to find some more stories you might like.
For the last few weeks, I have extensively covered an aggregation of multiple stocks rather than focusing on individual stock analysis. This was done since focusing on individual stocks to build an investment portfolio can be challenging and tiresome!
When many investors start to analyze a stock, they start with the basic numbers and then move to the income statement, balance sheet, and cash flow statement. For this week's segment, we will just focus on some of the basics.
Most online brokerages have built-in tools to look at "the basics" of a stock, but as an alternative, either of the online platforms Yahoo Finance or Market Watch can be used.  
The first thing that I look at when analyzing a stock aside from the price, is the PE ratio. PE stands for Price to Earnings ratio. In other words "dividing the stock price by how much the company earns per share (EPS)".
When assessing the PE ratio of a company, you typically want to see a lower PE ratio as opposed to a higher one. If a company has a high PE ratio, that means the market has a really high value of the company; a low PE ratio would indicate that the market has a low value of the company.
We care about how a company is "valued by the market" because of the concept of "intrinsic value", but that's for another time. For now, think of a low PE ratio like buying an item on sale.
The next thing to analyze is the Market Cap. The Market Cap is the value of the overall company. If a company has a low PE ratio and a large market cap, under some assessments, things are looking good. The Market Cap doesn't matter that much as long as the company isn't so small that it is considered a penny stock.
The last thing to touch on today is the volume. The volume is the amount of shares that have been traded that day. When looking at the volume, compare this to the three-month volume average. If it is far above the three-month average, the stock is trading at a high rate and there is most likely news surrounding the company.
Next week I will be using these tools to assess multiple companies to determine if now is a good time to buy them or not.
DISCLAIMER: Cameron is not a certified financial advisor and all things stated should be considered solely as entertainment and NOT for financial transactions.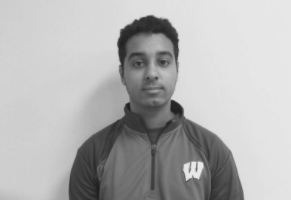 Cameron Blackwell, Staffer
Cameron Blackwell is a sophomore in his first year of Publications. He is excited to see his interest journalism evolve in the Publications class. Outside...